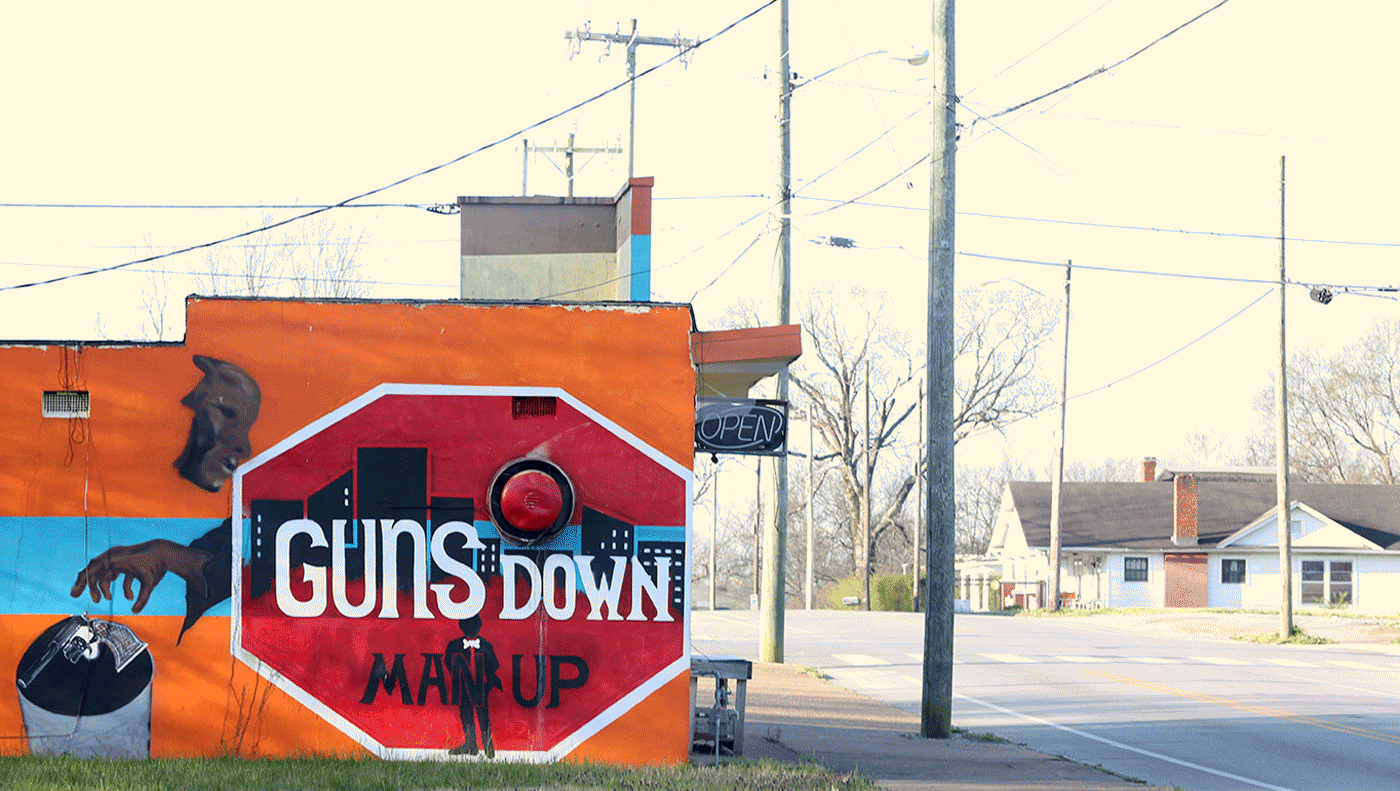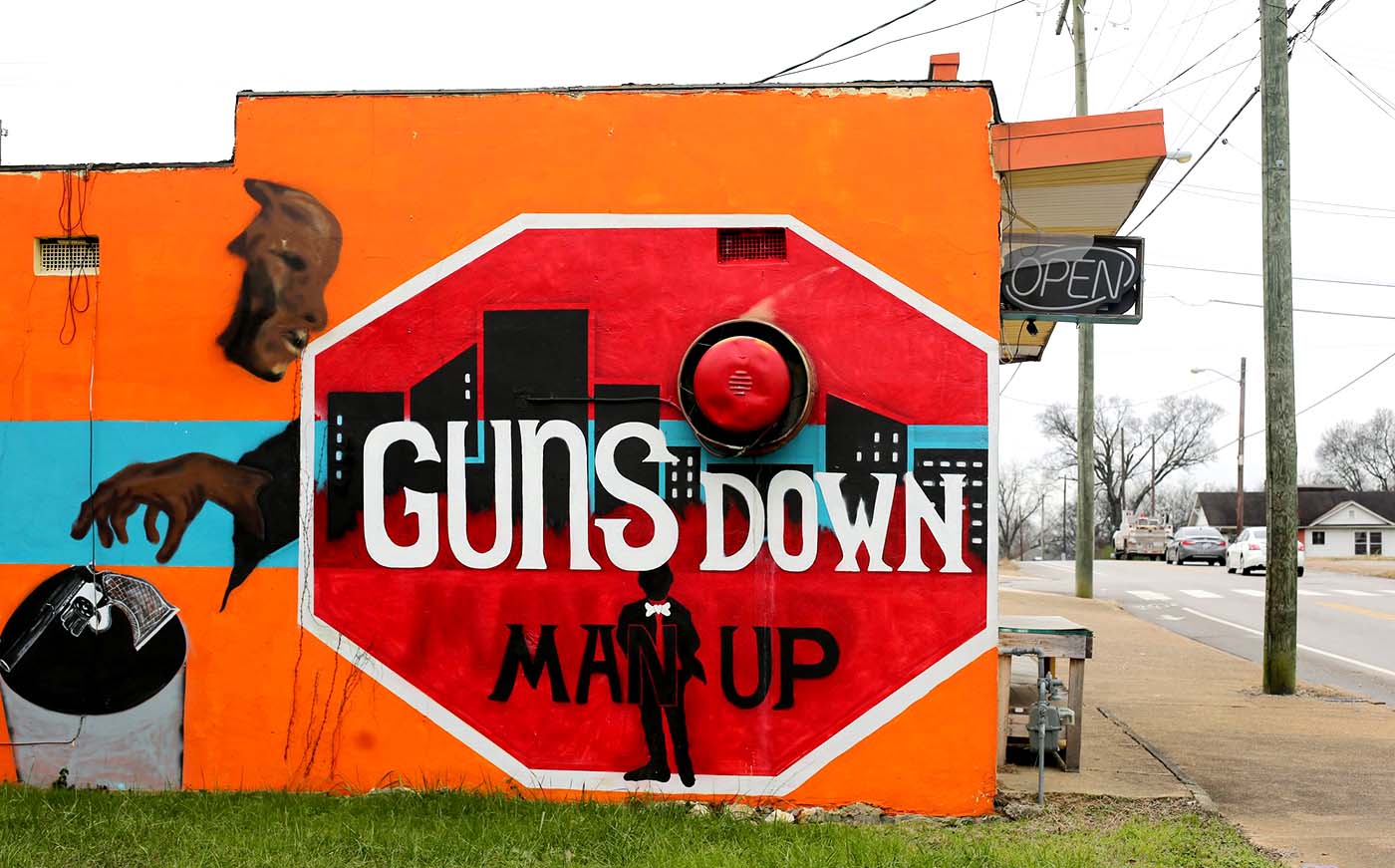 LASTING EFFECTS
Communities and businesses grapple with
the long-term consequences of gun violence
By Allison Shirk Collins




City Councilman Anthony Byrd represents a district that spans socioeconomic backgrounds and demographics on opposite ends of the spectrum, underlining the two very different Chattanoogas that exist today.
On one side of District 8 sits Georgia Avenue and downtown's central business district, representing a modern, urban area and downtown that has attracted $1 billion in new and expanded investment in the last three years.
The other end of District 8 extends into the Avondale community and has not seen that same prosperity in recent years. The mostly black neighborhoods in the area carry poverty rates of nearly 40 percent, and 60 percent of the families make less than $25,000 a year, according to census data.
When Byrd stands at the edge of District 8 on Station Street downtown, he sees new businesses and restaurants that have popped up surrounding the city's iconic Chattanooga Choo Choo and people — most of them white — enjoying a night out with friends. He also sees wide sidewalks and bike lanes, and he dreams of what all that would look like on the far east or southern corners of his district.
"I see all this stuff happening, and I'm like, 'Wow, how can I pick this whole good feeling up and put it in Avondale?'" he said.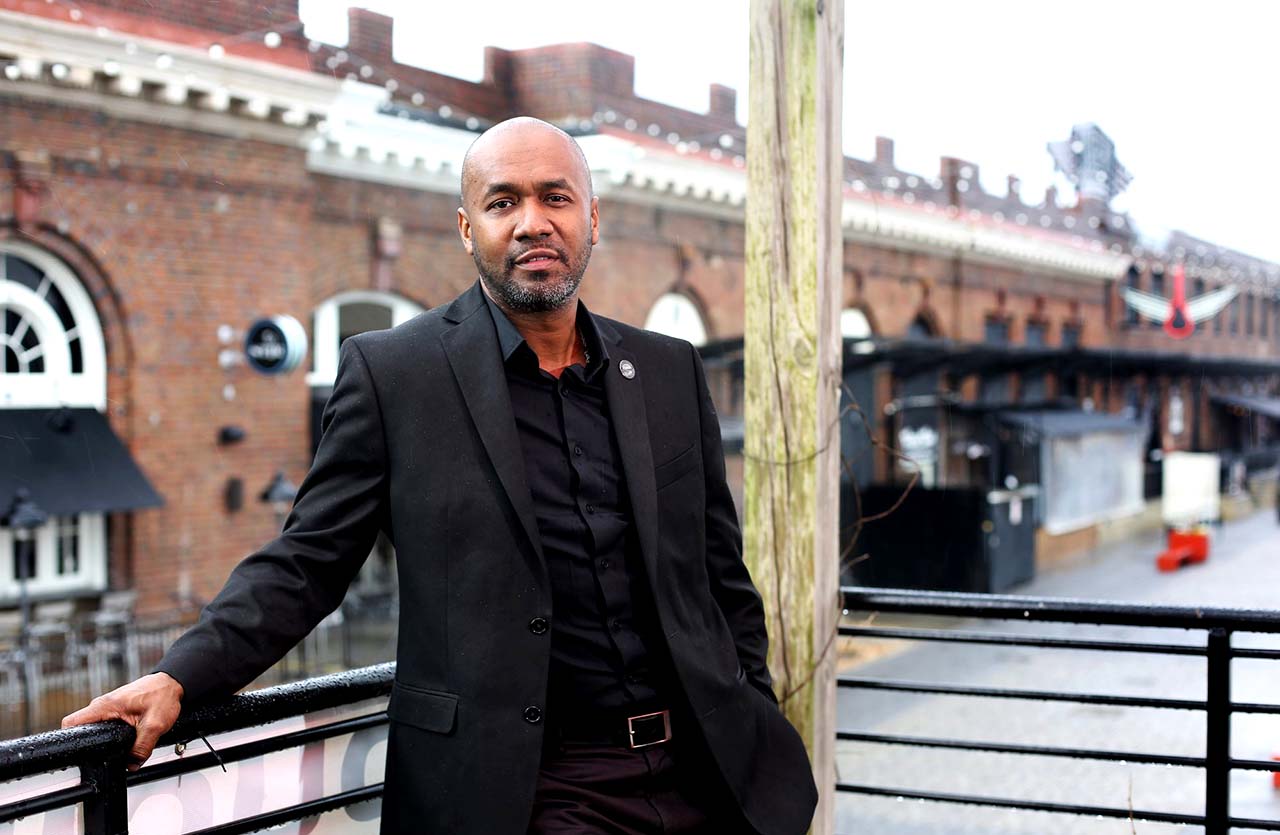 In 2016, the median sale price for an Avondale home was $67,500 — nearly $100,000 less than the median home sale price citywide that year, according to figures from the Greater Chattanooga Association of Realtors.
Sixty-one percent of families in Avondale make $25,000 or less each year, and 59 percent of families are living below the poverty line. The ZIP code in which Avondale lies — 37406 — also held the third-highest number of violent crime incidents from January 2015 to June 2018, according to information provided by the Chattanooga Police Department.
Avondale borders ZIP code 37404, which saw the highest number of violent crime incidents — 826 — in the city during that same time frame. Violent crime includes homicides, rapes, aggravated assaults and robberies. ZIP code 37351, the area of Lupton City north of the Tennessee River, had only seven.
Investors can be skittish about neighborhoods where violence often prevails. Developers are less likely to bring major projects that could transform the community; blighted and vacant houses are more common, which attracts crime; and jobs can be scarce, studies show.
With Chattanooga experiencing extreme growth in the last decade and with minimal land near downtown left to develop, city officials and developers say growth may naturally push into communities that have higher incidents of violent crime and persistent poverty.
Byrd said he wishes developers would see the investment opportunity in the outskirts of downtown but understands the reality of what it takes to revitalize an area like the Southside.
"I try to tell my people, especially in those poverty-stricken communities, that no one is coming to help," he explained. "No one is going to come and invest, no one is going to come build the houses that you want and then sell these houses to you for affordable [prices]. … This is not coming. So, how do we do it?"
Ripe for investment
When a bullet hits a body, the long-term effects on a community are more abstract and difficult to measure than the physical and emotional harm it causes for victims.
A growing body of research has begun to outline the effects gun violence has on a neighborhood's economic well-being, though.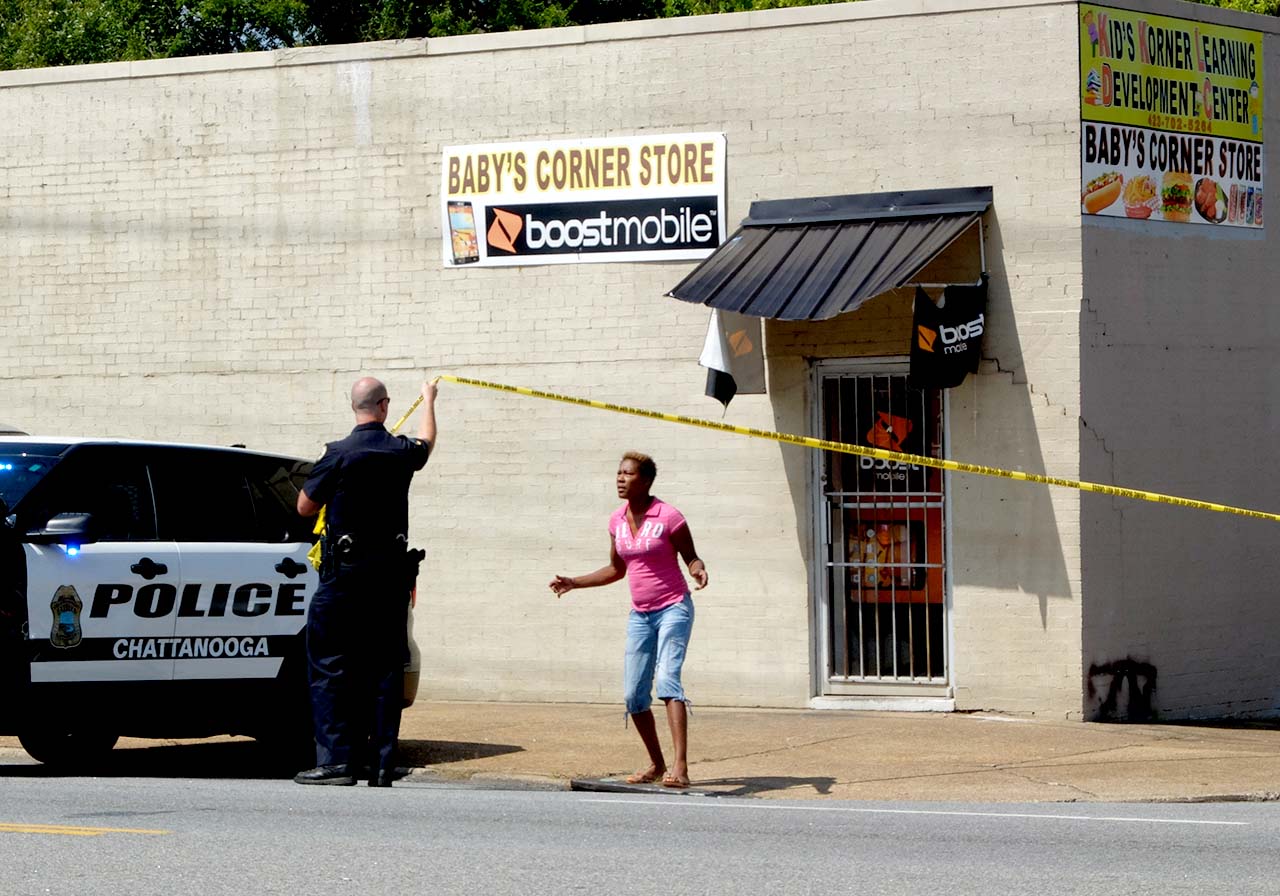 In a 2017 report, "Gun Violence Affects the Economic Health of Communities," from the nonprofit Justice Policy Center at the Urban Institute, researchers studied six cities across the United States and found that surges in gun violence significantly reduced the growth of new businesses in the area as well as new jobs. They found that gun violence slowed home value appreciation and lowered home values and homeownership rates across major metropolitan areas, from San Francisco to Baton Rouge, Louisiana.
"Respondents of all types noted that gun violence has led to certain types of retail and service businesses moving out of the areas where they live and work," the report states. "Across the board, they shared that gun violence hurts housing prices and drives people to relocate from or avoid moving to affected neighborhoods."
In Chattanooga, the median sale price for a single-family home in Chattanooga's most violent ZIP code, 37404, which includes East Chattanooga neighborhoods Highland Park, Orchard Knob, Oak Grove, Ridgedale and Glenwood, was $115,000 in 2016 — $45,000 below the $160,000 median sale price across the city for that year.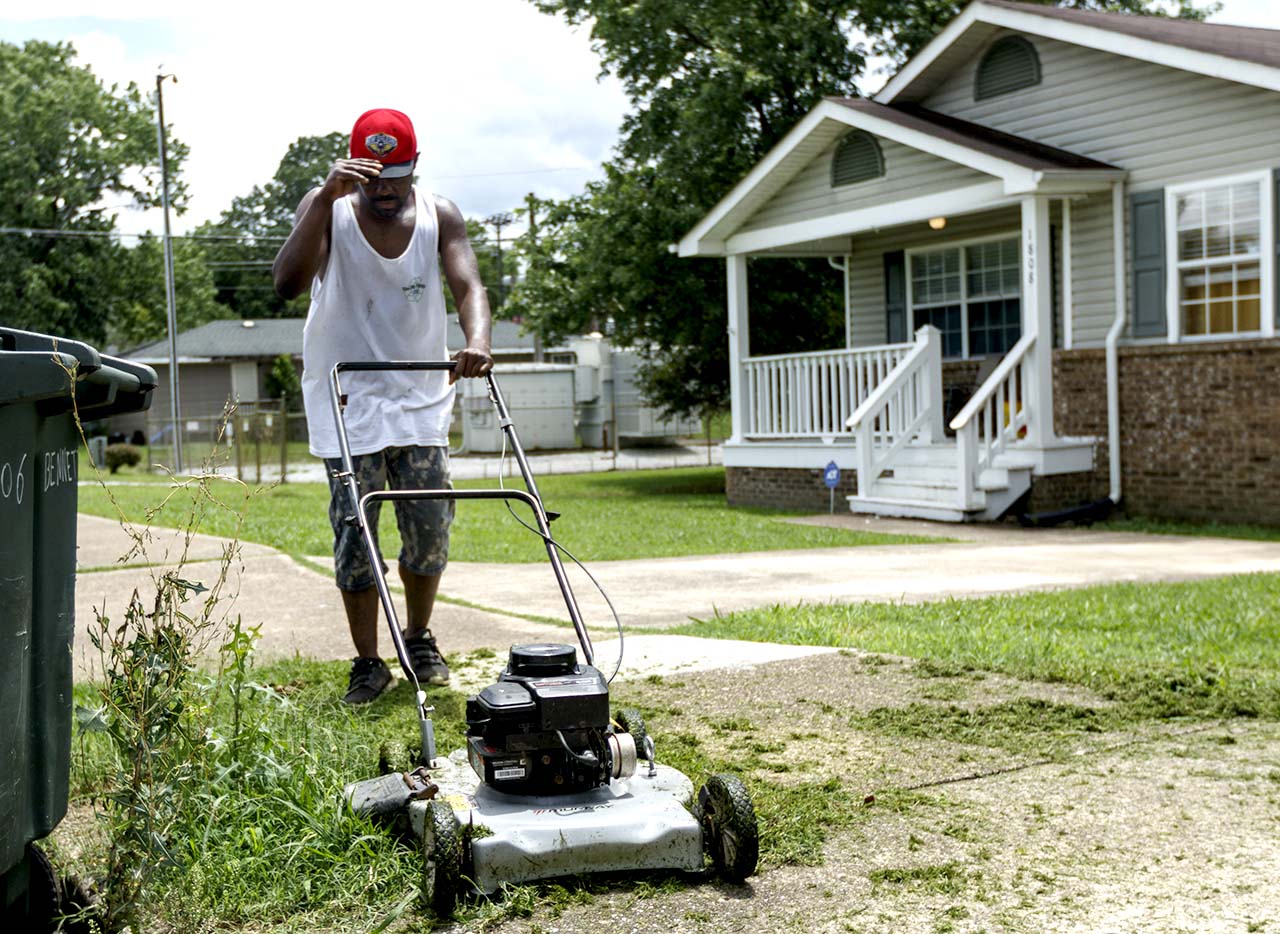 In 2017, it was about $36,000 under the median sale price of $175,000.
Metro Ideas Project, a Chattanooga nonprofit research organization, analyzed tax revenue across the city and Hamilton County from 2013-2017 and found the 510 acres in downtown Chattanooga's urban core contributed $17.6 million to the city and county tax base in 2017. When North Chattanooga and other attractive areas of the city's riverfront are added to the downtown tracts, the tax yield is more than $44.5 million.
The study states that "sustained investment" in certain downtown areas has produced more economic returns, like higher-wage jobs, than the rest of the county. The study does provide a disclaimer, though, that the findings are not meant to "reflect a value judgment" or ranking of neighborhoods based on their tax revenues but that a decline in tax revenue in a certain area might suggest warning signs of divestment in a community and that they could be ripe for public investment.
Avondale in East Chattanooga was one of the five areas with the lowest tax revenue in 2017, according to the report. The community generated $522,337 across 699 acres. It's centered around Dodson Avenue and Glass Street.
While Byrd said he dreams of more mixed-use development in the area, city council members, including Byrd, voted in favor of rezoning the former Harriet Tubman public housing site in the neighborhood from residential to M-1 industrial to create jobs in the area. They pointed out the unemployment rate within a mile of the site is at 10 percent, and the median household income is $23,000 a year. One-third of residents don't have access to a car.
While the reality that many residents in the neighborhood live with every day seems unpromising, there are people in these neighborhoods who have dedicated time and thought to creating a better East Chattanooga — one that prospers and highlights the uniqueness of the area's diverse communities.
Everlena Holmes is one of them.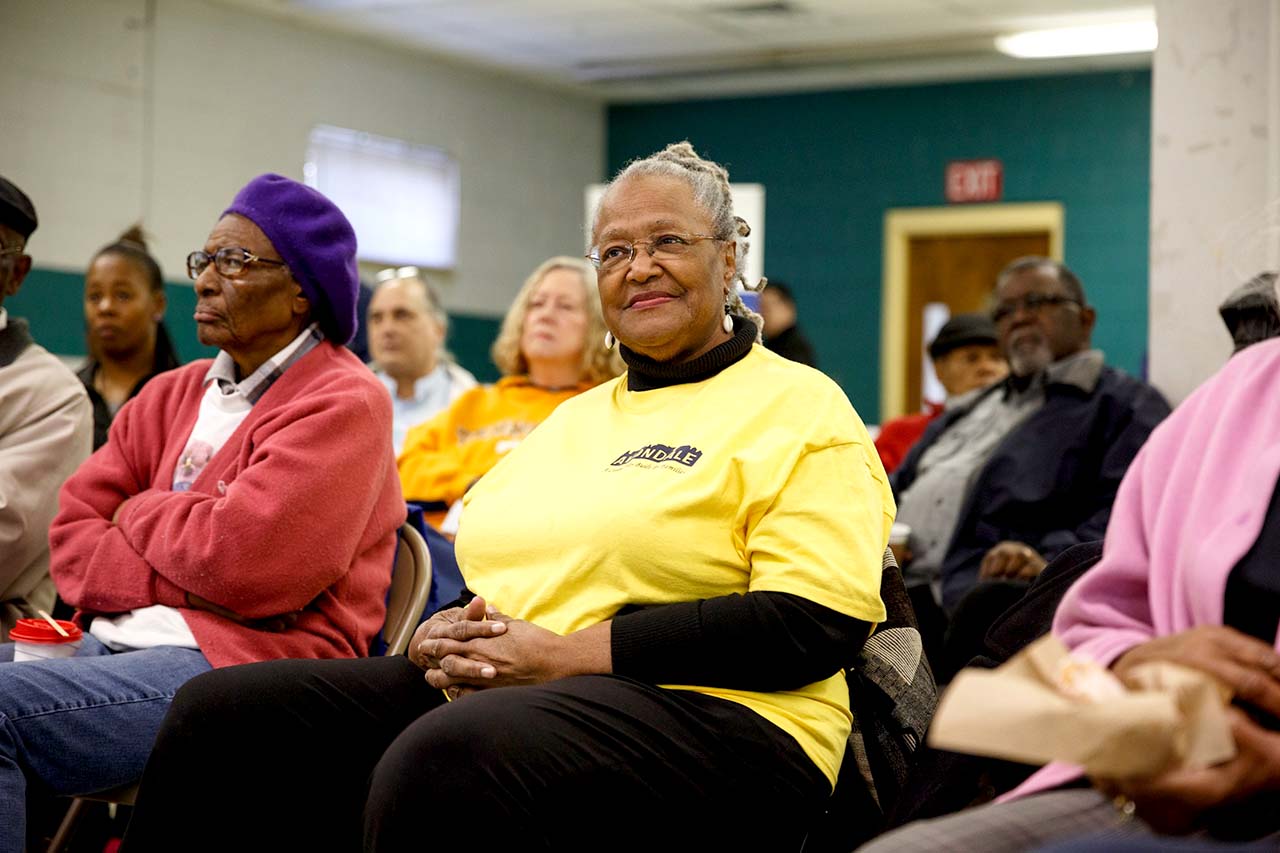 Holmes and others asked council members to wait on the Harriet Tubman rezoning until the Area 3 neighborhood plan was completed before making a decision. Holmes is a resident of the Glenwood neighborhood in East Chattanooga and a community leader helping form the Area 3 plan, which will outline the future development and goals of East Chattanooga as led by the Chattanooga-Hamilton County Regional Planning Agency.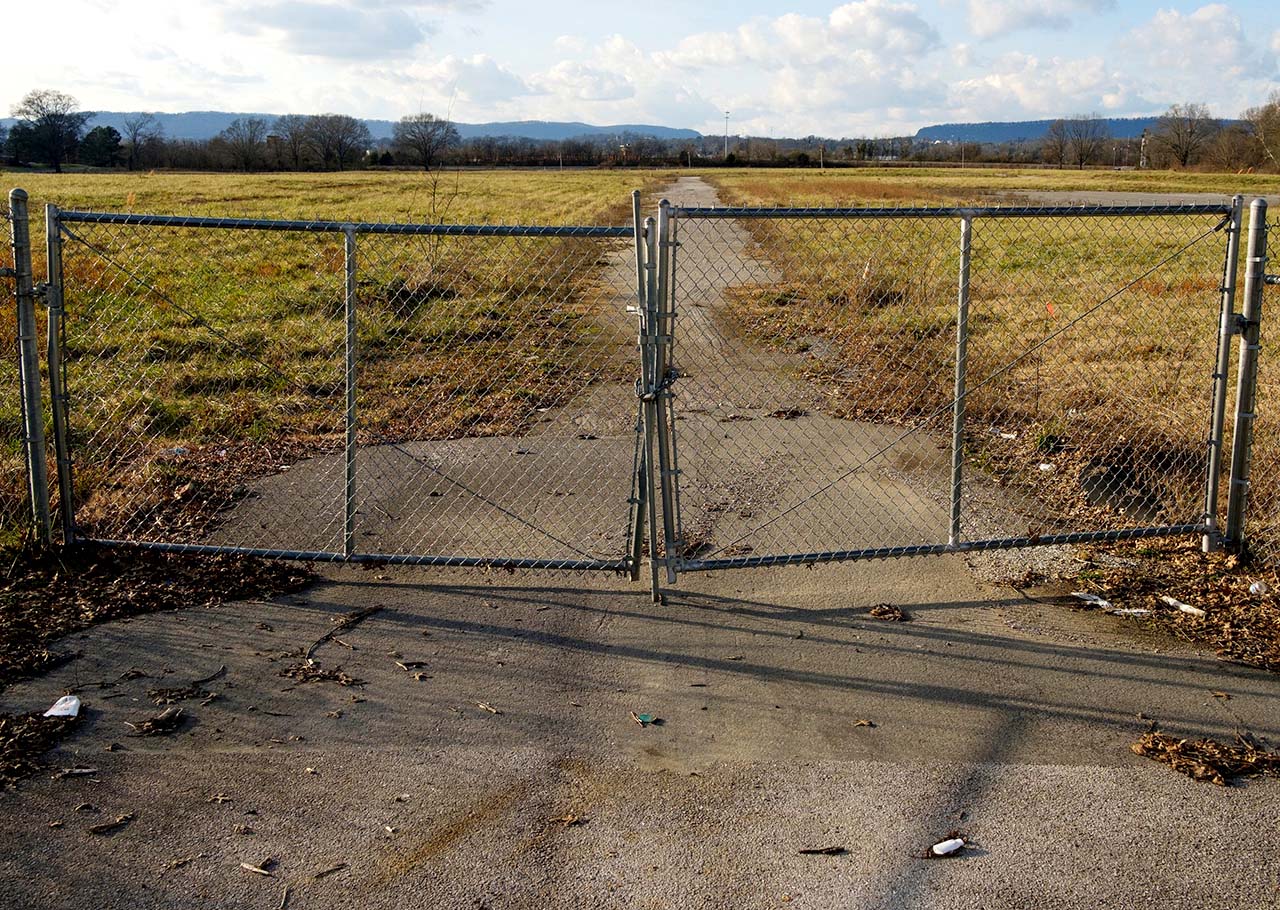 Holmes and other residents have said they want more affordable housing, walkable commercial developments and greenways in certain areas of East Chattanooga. They want to maintain characteristics of the area while promoting development that doesn't push out the current residents and drive up housing and living costs.
---
"We pay taxes, so why should we live in a neighborhood with houses falling in and overgrowth? The city creates the problem."
---
But council members instead voted for the industrial zoning, which Holmes called a "premature" move that eroded trust of city government among citizens in the neighborhood.
"They go, give input and the city just ignores it because they have already made their plans," she said. "Everything is just premature, and they won't wait until we are finished."
The bottom line
Business owners and homeowners in neighborhoods that see a higher rate of shootings and homicides can incur significant costs just to keep themselves, their employees and customers safe. These costs can include expensive security cameras, bars on windows or doors, bulletproof windows, added security staff and more, the Urban Institute reports.
More than half of the 24 homicides in the city in 2018 occurred in East Chattanooga neighborhoods.
Driving down Dodson Avenue in East Chattanooga, a small building reads "Frozen House TNT Cafe" on one side, but on the other is a large mural that reads, "Guns Down, Man Up." Painted in 2016 when a bloody gang war erupted in Chattanooga, the cafe's owners said it was time to take a stand against the daily violence they were seeing in their neighborhood.
The bold words — painted inside a red stop sign with a picture of a hand setting a gun down beside it — was meant to be a show of resistance to the everyday violence that owners Broderick and Tia Autry were seeing in the community.
But more than two years after that mural was painted, the Autrys have since moved their family to Houston to escape that same violence they were taking a stand against. In December 2017, Broderick Autry was standing outside a home on the 1800 block of East Fourth Street when someone drove by and shot him.
Describing their life as very "open" in Chattanooga, Tia Autry said they tried to be involved in the community, but that only made them vulnerable. Everyone knew who they were, she said.
To keep themselves and their five children safe, the 36-year-old said they uprooted their lives. Tia Autry's mother and father used to own a restaurant and so now they run the cafe in order to keep the business in the family.
"It's even scarier because we don't know why or who," she said about the shooting. "Who knows who we were a target to."
While most shootings are concentrated in East Chattanooga neighborhoods, the violence sometimes bleeds into what some residents consider revitalized areas, like the Southside.
On the other side of downtown and on the border of one of Chattanooga's biggest comeback stories yet — Main Street — developer John Wise has experienced firsthand how a shooting can affect his bottom line, too.
In the early Sunday hours of Feb. 18, 2018, in the Southside neighborhood, 21-year-old Cachet Peterson and 24-year-old Tiana Linares were in a vehicle traveling north on Chestnut Street — just outside of Wise's bar, Southside Social — when they were shot by a suspect in a vehicle traveling in the opposite direction, according to Chattanooga police. Petersen later died at the hospital.
The shooting pushed Wise to demand more action from the city. In an interview with the Times Free Press shortly after the incident, Wise stated he had made significant investments in the area and ongoing violence was threatening the burgeoning business district along Chestnut Street near Finley Stadium.
Six months after that, Wise told the paper he lost about 25 percent of his business because of recommendations from police officers and Chattanooga Police Chief David Roddy that he close his late-night bar at midnight instead of 2 a.m. Wise said he had a positive experience working with the local police to implement new safety measures, though.
"He realized that my business was in jeopardy," Wise said about Roddy. "I didn't have to explain it to him. At one time, I was the largest bar in the city of Chattanooga and was selling more alcohol than anybody else."
While Wise has lost a percentage of his alcohol sales, food sales have tripled after bringing in a new chef. Wise said he believes developers are the ones who can create opportunity.
"Sometimes it just takes a concentrated effort to keep a problem out," he explained. "There are things the city could do to make things a safe environment … therefore, guys like me feel better about going into it." One of his suggestions was an increased police presence in the area.
Not far from Southside Social, at 1400 Cowart St., Coyote Jack's nightclub — formerly known as Bella Vita — has been the site of shootings and homicides over the years, and it is currently undergoing nearly $500,000 in renovations and rebranding trying to change its reputation.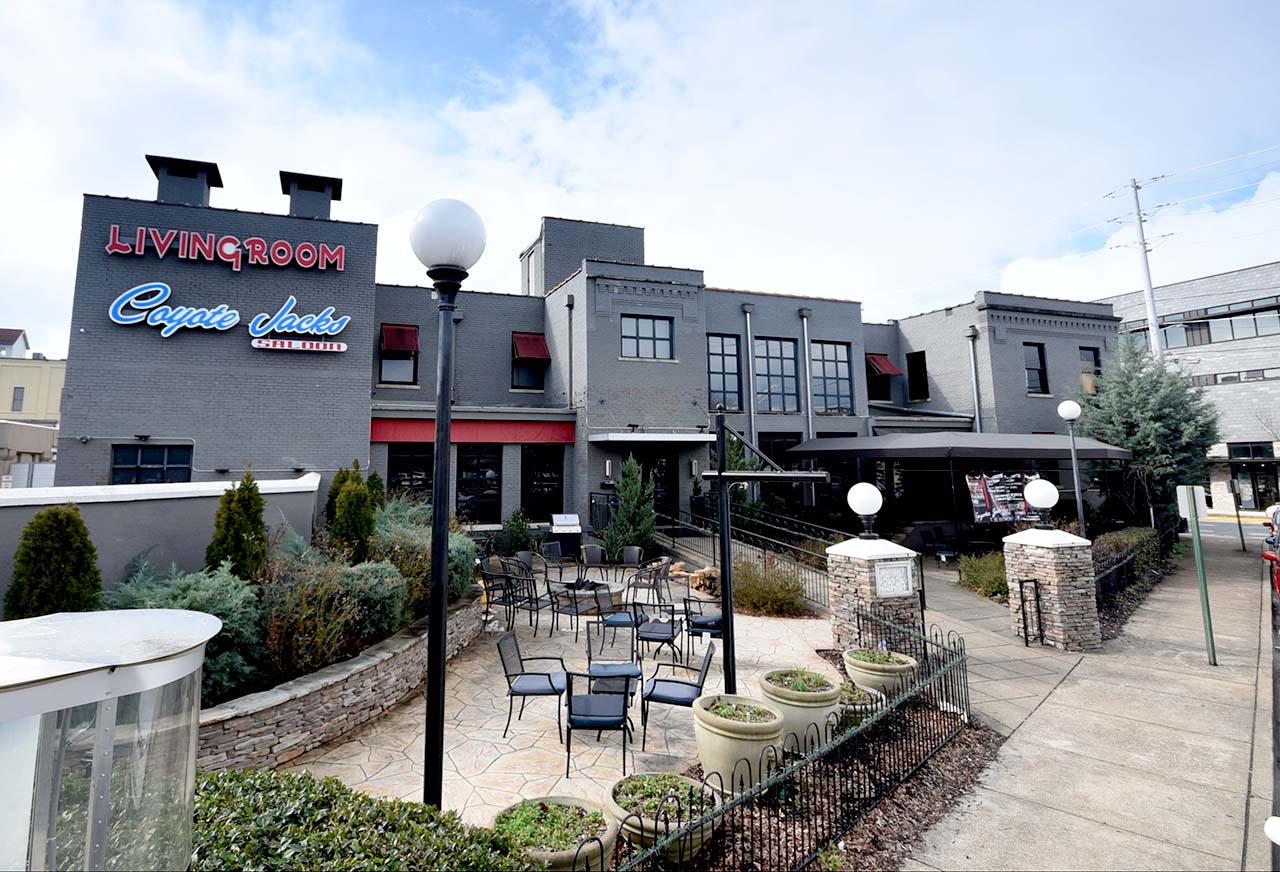 Daniel Weaver, general manager for Coyote Jack's, told the Times Free Press earlier this month that he and the owners are just trying to stay in business.
"We have a seedy history of violence and things that have happened across the street," Weaver said on March 1. "City Council has been on us and the police department. We just want to better our relationship with the city and police department as a whole."
Weaver later said he did not want to provide any comments for this story.
In July 2018, five people were shot in the club's parking lot and suffered non-life-threatening injuries. The Chattanooga Police Department responded to a "shots fired" call in the area of the club in the early morning hours of Feb. 24 this year.
Others at the nightclub have not been as lucky, though. In December 2017, a shooting left 22-year-old Sharone Porter dead and his brother, 24-year-old Torrie Porter, injured. Seven months before that, the club was put on lockdown after a man fired multiple shots into the air and possibly toward a crowd, police said. In 2016, the club was the site of two shootings — one of which was fatal.
Tammie Taylor and Ronnie Berke are co-owners of the club, and Ronnie Berke is Chattanooga Mayor Andy Berke's uncle and a partner in the family law firm Berke, Berke & Berke.
Some nearby residents have called the business an ongoing nuisance.
But local organizations dedicated to helping businesses develop in the city and downtown, including the Chattanooga Area Chamber of Commerce and River City Company, said gun violence is not an issue they have heard about from business owners or dealt with recently.
"While safety is an important factor for everyone, we have never had a developer come to us with safety concerns in downtown Chattanooga," Amy Donahue, director of marketing for River City Company, wrote in an email. "That goes for business owners, as well. We've never had anyone tell us he/she would not do a project or not open a business downtown due to any crime/safety issues."
Mayor Berke said he does get feedback from employers concerned that ongoing violence in the neighborhood could hurt their bottom line or employees as they go to and from work. But he said the city hears far less now from the business community about gun violence than when he took office in 2013.
"The discussion of it has absolutely declined," he said. "It has declined among individuals in our city and declined among businesses."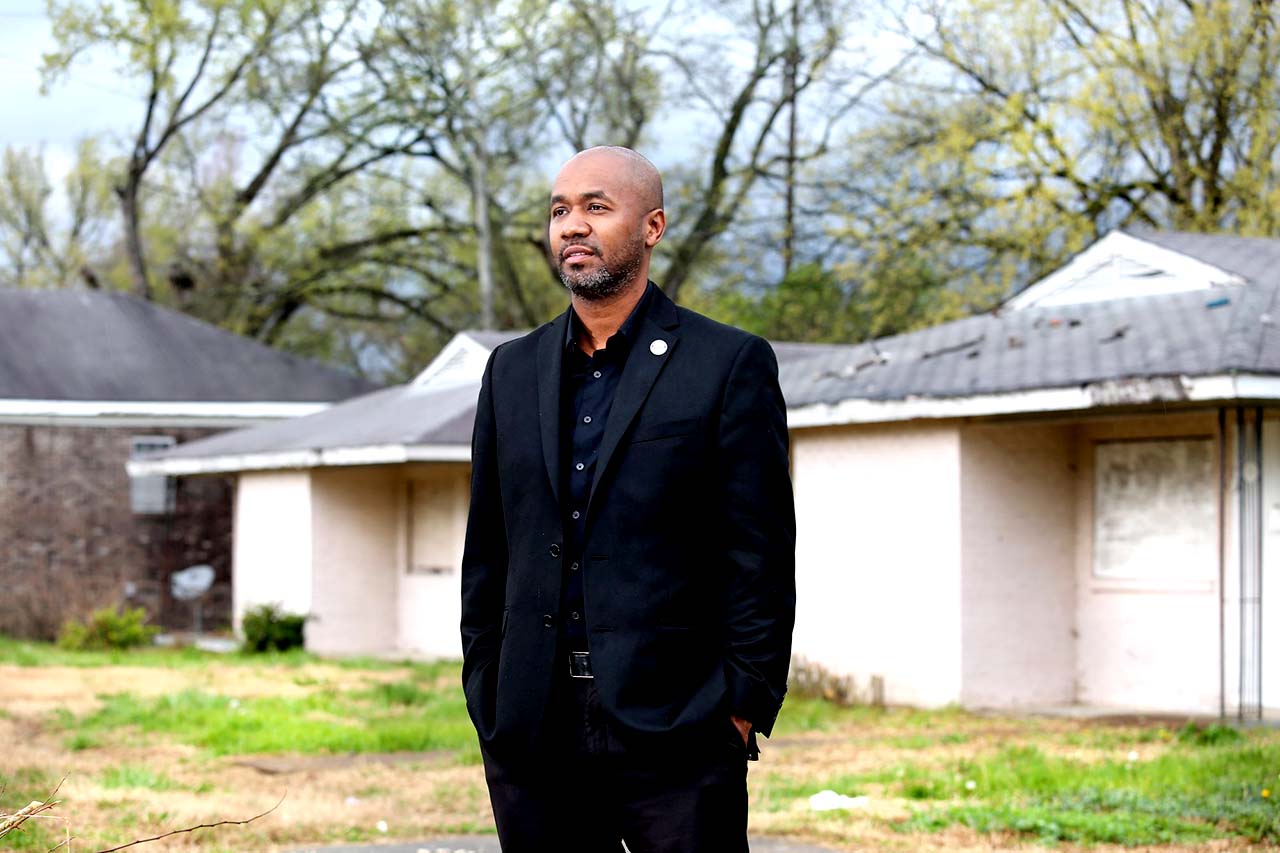 Broken-window effect
One theory sociologists have is that dilapidated buildings and signs of urban decay can attract crime, and it's something Holmes sees as a big issue for the city.
"We pay taxes, so why should we live in a neighborhood with houses falling in and overgrowth?" Holmes asked. "The city creates the problem."
It's the "broken-window effect," she added.
This is a problem that cities across the country are handling by implementing "place-based policing." Several programs in small and major cities, many housed in police departments, focus on the location of where a violent crime occurs and how simple fixes can deter future crime.
It can be as simple as targeting "hot spots" for crime or as involved as dedicating a whole team to the effort.
In Detroit, the city has more than 300 "Project Green Light" partners that have paid $4,000 in up-front costs to place surveillance cameras — shining a bright green light — at businesses that feed directly to the Detroit Police Department's Real Time Crime Center. While police officials tout the project's small successes, others remain skeptical that it's making a difference.
In Cincinnati, a small team of four police officers called "PIVOT" works with various city departments, community councils, homeowners and business owners in certain pilot neighborhoods to deter crime. PIVOT stands for "Place-Based Investigations of Violent Offender Territories."
In 2018, the city saw an 18 percent drop in shootings and 13 percent drop in homicides from 2017. The city has seen a downward trend in fatal and non-fatal shootings since they spiked to roughly 480 shootings and nearly 75 homicides in 2015. PIVOT started the next year.
With a city population of more than 300,000 and roughly 52 diverse neighborhoods, Sgt. Shannon Heine, PIVOT's supervisor, said officials have been rolling out the approach in some of the more violent communities since 2016. The Times Free Press visited the city and rode along with the sergeant to see some of the pilot sites.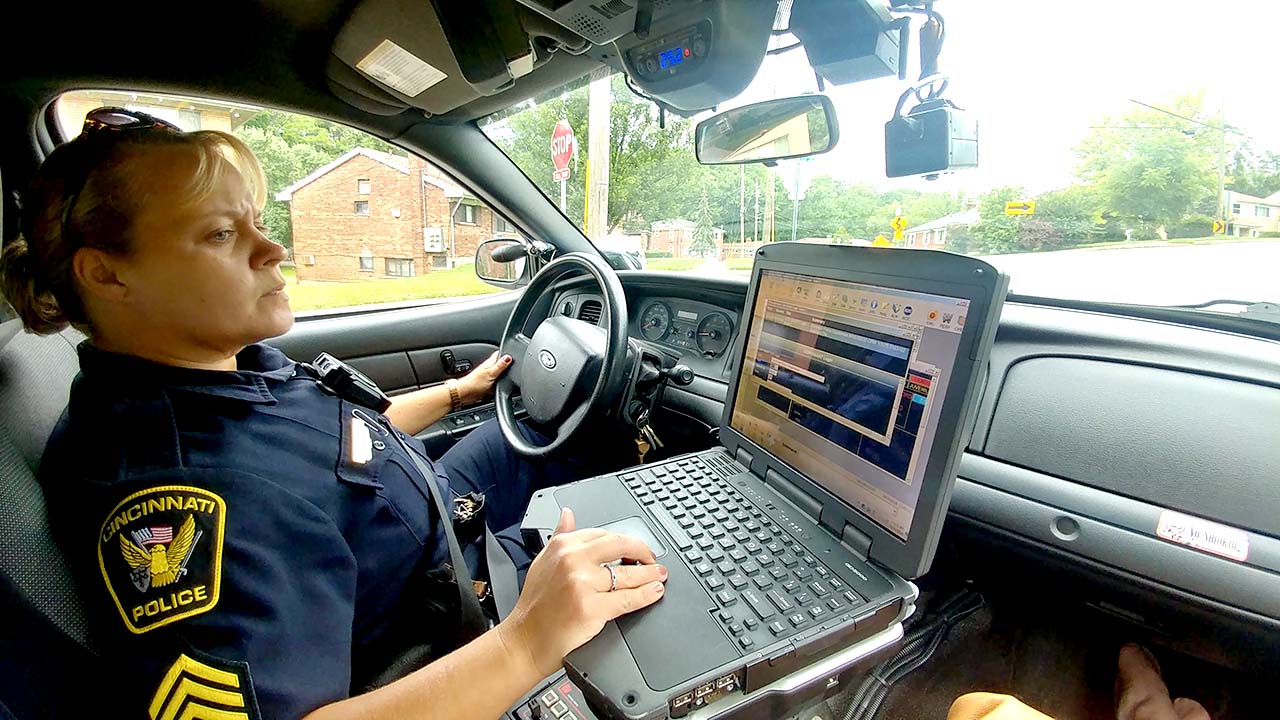 Some common fixes can be as painfully obvious as moving a dumpster, adding more lighting or taking away on-street parking in a particular neighborhood while others can be more complex, like demolishing an entire house where drug deals and prostitution are common. In one of the pilot neighborhoods, a police summary noted shooting incidents occurred with four times the frequency during the year prior to PIVOT intervention.
In the east Westwood neighborhood, 18 people were shot in one year. Several shootings happened at one corner at Baltimore and McHenry avenues, near a home with grass so tall the entire first floor of the house couldn't be seen. Sitting in her police cruiser and pointing at the same grey, two-story house in front of her, Heine said there were always a few men standing guard in front of the cement wall at the bottom of the steps leading up to the residence.
"The question we had to answer was 'Why was somebody always at this wall?'" Heine said.
When they began surveying the yard, police found drug scales and packaging material at the back of the house but then they took a closer look at the overgrown grass by the cement wall. That day they found weapons — a long rifle, two handguns and the bullets that went with them.
"That's why somebody was always there," Heine explained. "They were ready."
Then they started looking at the off-street parking in front of the house where several cars were always parked but none of them were registered for the houses in the area.
"The people that were selling the drugs and engaging in loitering all day long would park their cars there and store their dope in the cars," she added. "And not one of them lived in the community."
By bringing that home into compliance with city codes, evicting the current tenant and placing "no parking" signs along the street, officers were able to effectively reduce shootings at the corner from 18 in 2015 to five in 2016.
"We just changed the use of the space for them so they couldn't utilize it anymore," Heine said.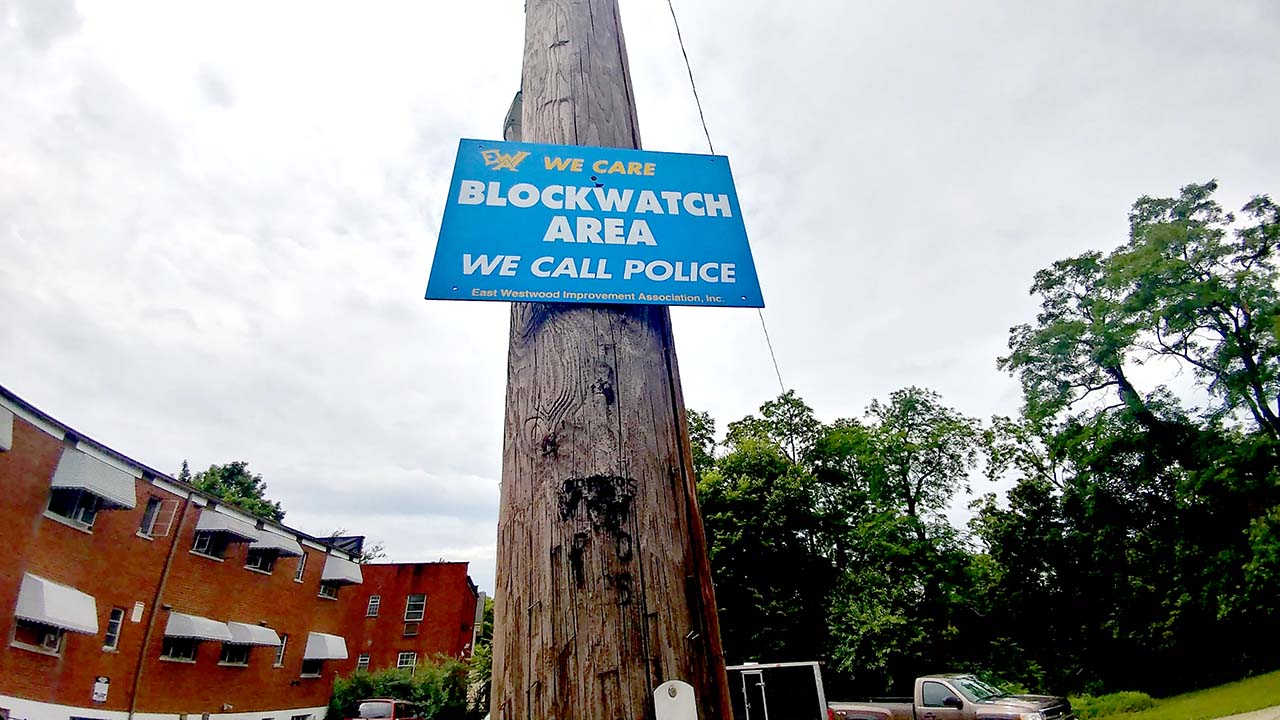 Code enforcement within Chattanooga is mostly driven by complaints and not proactive, according to the city.
Former Police Chief Fred Fletcher pushed officers to increase cooperation with the city's code inspectors toward the end of his time as chief from 2014-2016. While landlords didn't appreciate the extra enforcement, residents in the area were mostly happy to see officers and inspectors closing brothels and gang houses. While there used to be two inspectors working with police, there is only one now.
The Chattanooga Police Department doesn't have a dedicated team for place-based policing, like PIVOT, but they have encouraged place-based policing among officers. The department's Crime Analysis Unit works with captains in each sector to identify "hot spots" on a regular basis to determine how, where and when to place patrol officers.
In Holmes' opinion, violence will continue in certain neighborhoods in the outskirts of downtown as long as the city doesn't address the root causes — blight, persistent poverty, a lack of jobs and investment in the community.
"It starts at home," she said. "If I'm surrounded by blight and rundown homes in neighborhoods and my parents don't have jobs, then I'm going to live one way or the other. You have to get to the basis of it."