and taxpayers billions of dollars each year" />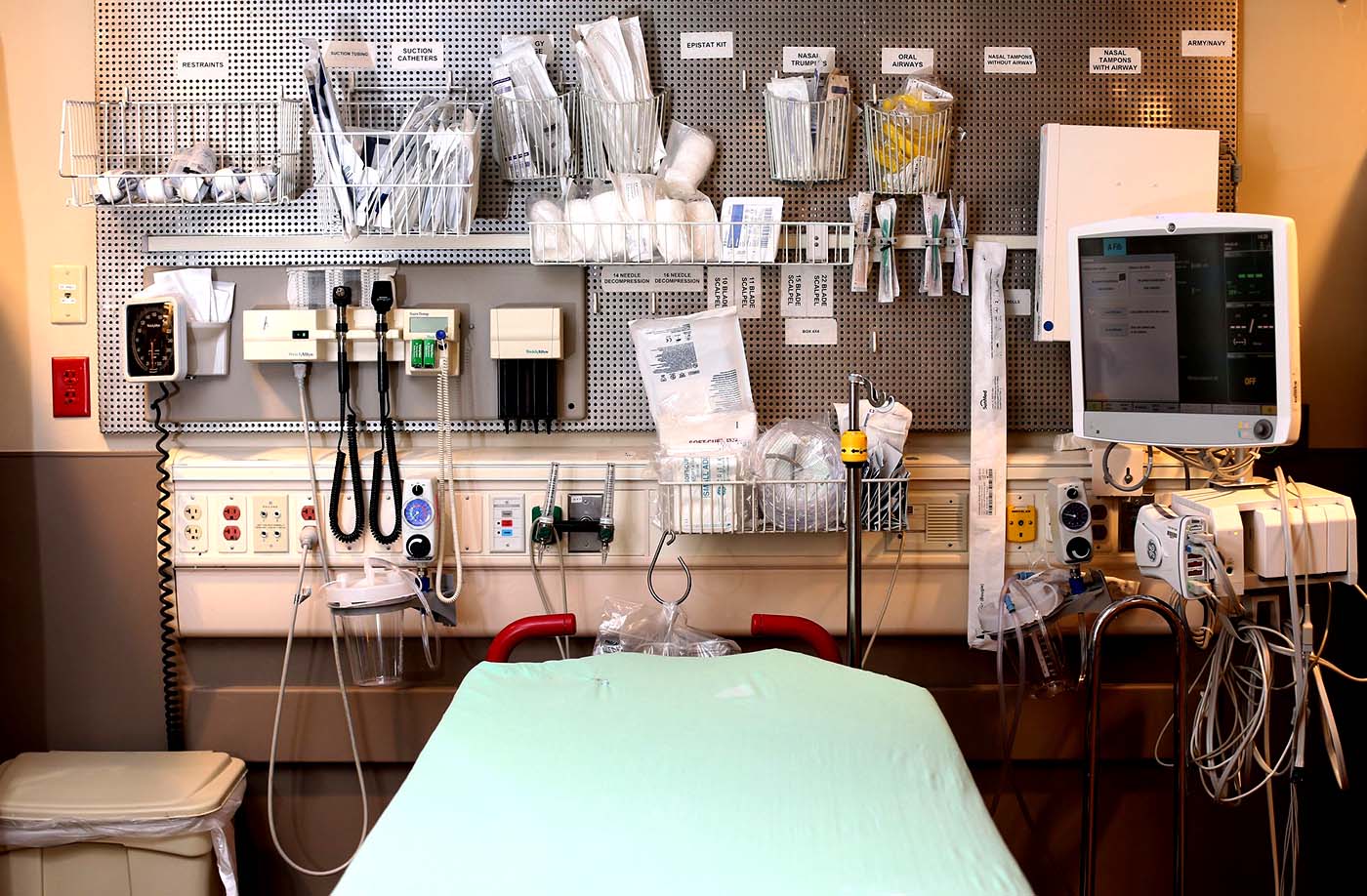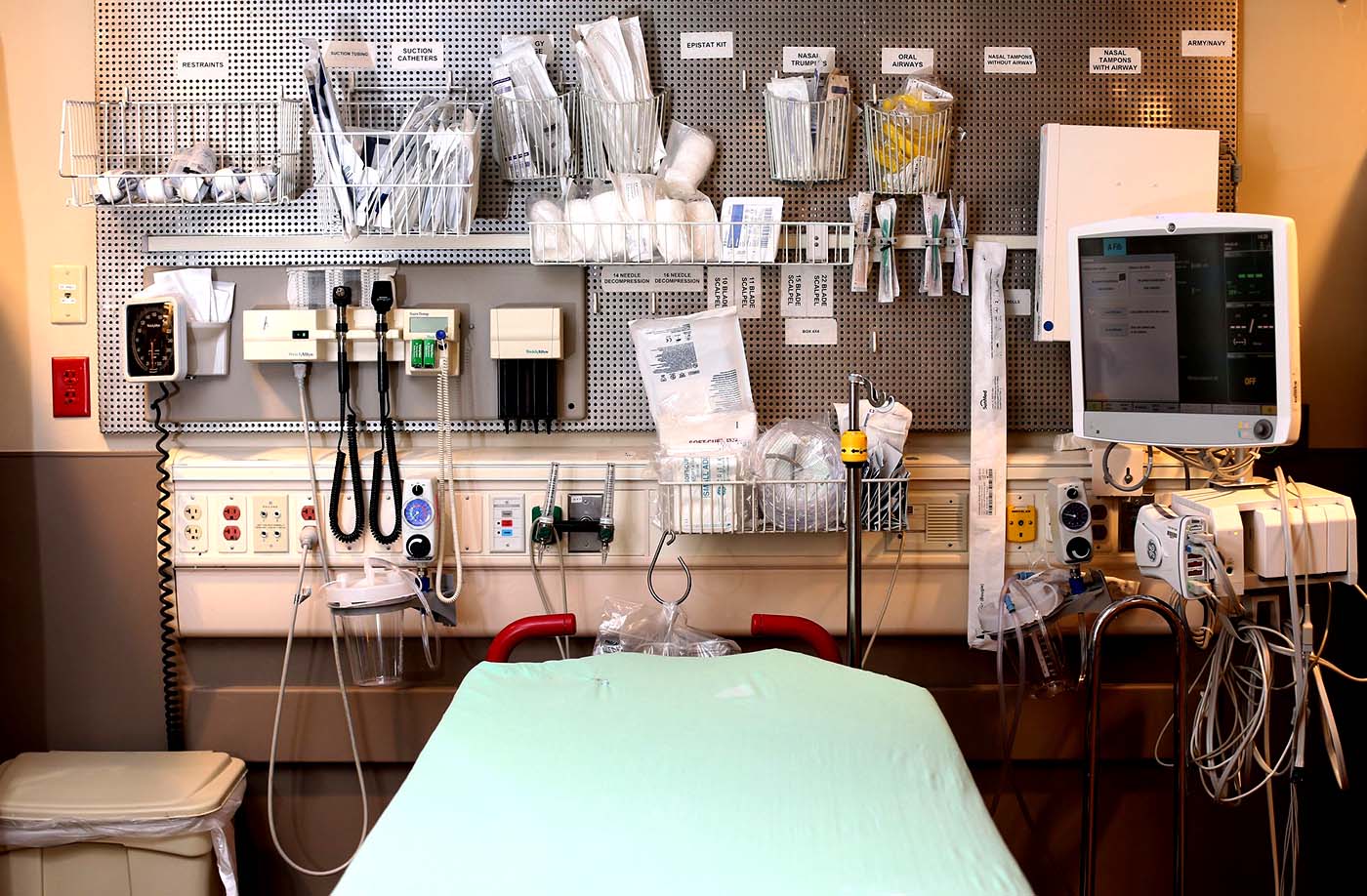 A public health issue
Firearm-related injuries cost patients, hospitals
and taxpayers billions of dollars each year
By Elizabeth Fite



Each year, Chattanooga's hospitals see hundreds of people from across the region injured or killed as a result of firearm-related injuries. Some victims will arrive in an ambulance. Others will stumble in, drive themselves or have a friend drop them off.
Some will leave with minor wounds and dozens won't survive.
But from the moment they arrive, medical teams at the city's hospitals have a game plan to save their lives.
It's a costly effort, one that is felt by patients, taxpayers and the hospitals themselves.
The financial burden
It costs billions of dollars each year to care for victims of gun violence in the United States.
Firearm-related injuries account for about $2.8 billion in emergency department and inpatient care each year, according to a 2017 study by Johns Hopkins University. A separate study in the journal Health Affairs found the average emergency room cost for a shooting victim ranges from $5,000 to $100,000.
The total cost to the government for Medicaid and other general medical care was $1.2 billion; emergency transport cost $34 million; and mental health treatment for victims cost $514 million, according to an analysis by economist Ted Miller of the Pacific Institute for Research and Evaluation of 2014 injuries adjusted for inflation in 2018. The institute is a nonprofit research organization that focuses on improving individual and public health and safety.
The Tennessee Department of Health reports that Hamilton County hospitals charged patients and health insurers nearly $10 million to treat gunshot injuries in 2017. More than half of those charges were to TennCare, Medicare or self-pay, which means either taxpayers or individuals foot the bills.
Tennessee's Medicaid program — TennCare — only covers certain low-income children and their parents, pregnant women, older adults and people with disabilities. This means that poor adults who make up the majority of gun violence patients have no health insurance to pay their medical expenses. Unless they're able to pay out of pocket, the health system takes on those losses as uncompensated care.
"A lot of times, people are uninsured or under-insured," said Kevin Spiegel, president and CEO of Erlanger Health System.
For those who can't pay, the burden falls on the hospital and winds up in the hospital's total uncompensated care costs. In fiscal year 2018, Erlanger provided $124 million in total uncompensated care, which includes those victims who couldn't afford to pay their bills.
Providers may get some reimbursement for injured children under 21 who are eligible for TennCare; however, TennCare doesn't cover the full cost of treatment, so the health system still loses money.
And for survivors, the initial hospital cost may be just the beginning, Spiegel said.
"Prior to this incident, you're a young, healthy person. Now you're not, and now you have to enter the health care arena in ways that you don't know about," he said. "Who's going to care for you? Who's going to get you the [durable medical equipment] — the crutches, the wheel chair — where do you now go, and who's going to do the follow up?"
Patients may need rehabilitation, skilled nursing or long-term care, which can cost tens of thousands of dollars. Major head or spinal cord injuries last a lifetime, meaning the cost "goes up exponentially," said Kayla Whiteaker, Erlanger's adult trauma program director.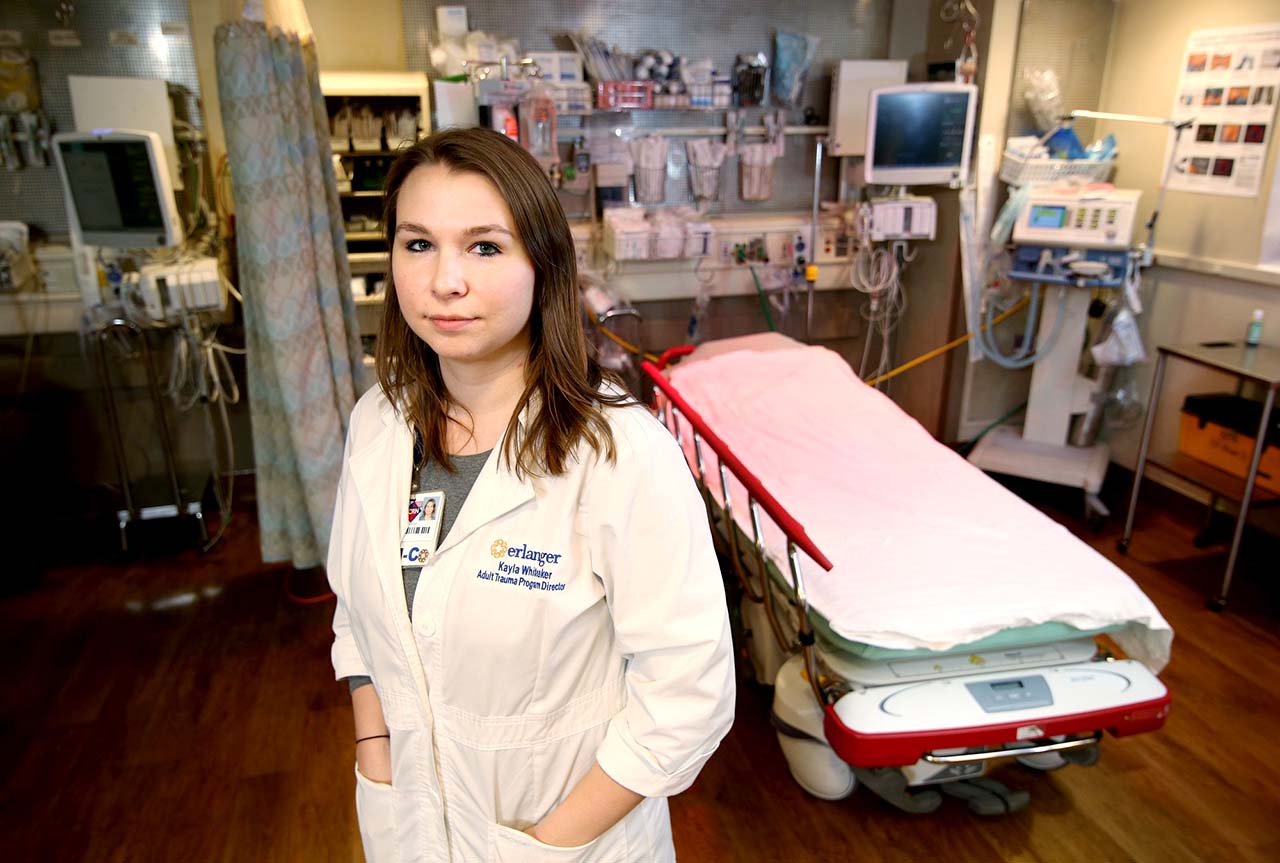 Hospital staff guide patients who are stable enough to leave the hospital through the discharge process and direct them to the next step in their care.
But for some patients, that care might be out of reach financially.
Whiteaker said in those cases, staff members work with providers who offer free care agreements, but patients will usually have to apply for TennCare or some type of disability, which brings the financial burden back to the taxpayers and health system.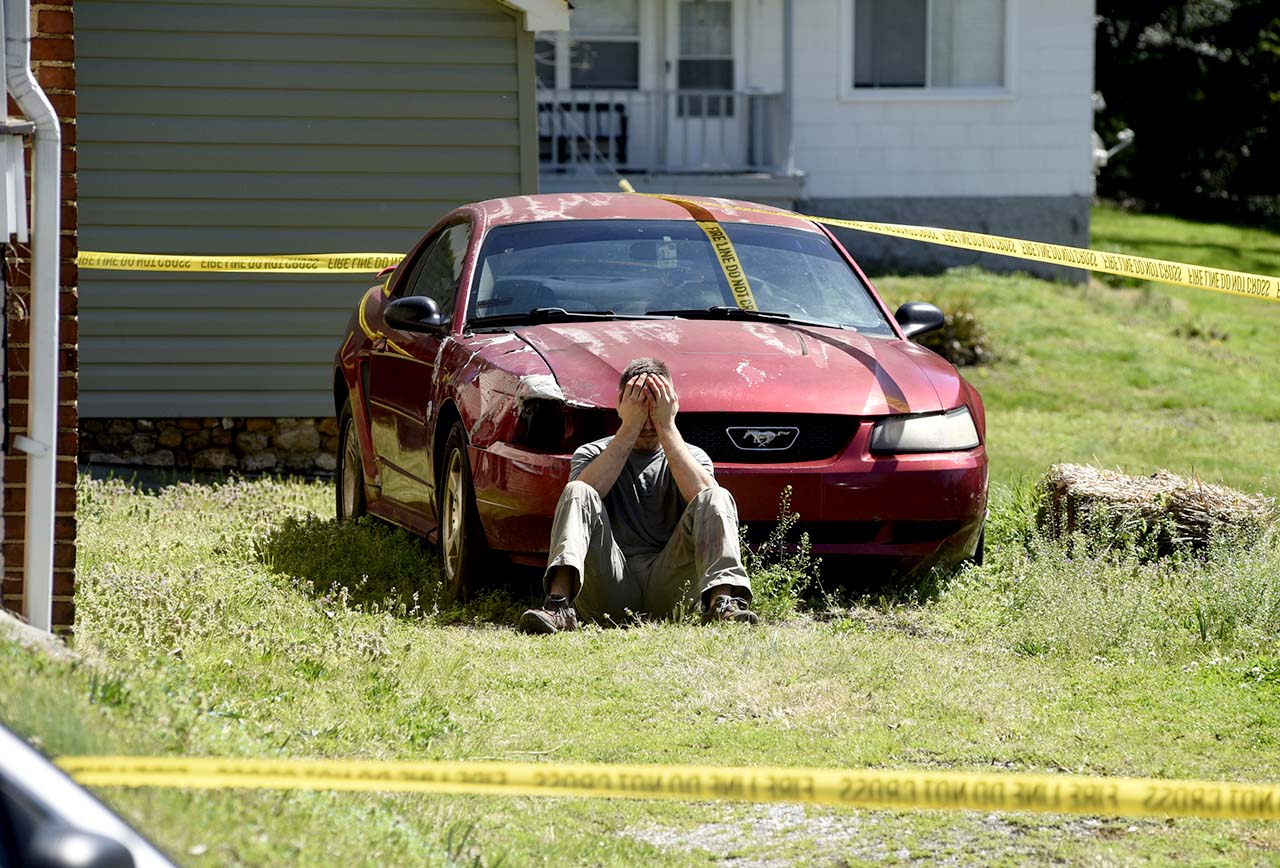 Lasting effects
The cost of gun violence goes beyond individual medical bills to impact public health, as well. After physical injuries heal, the trauma of surviving or simply witnessing a shooting can have lifelong health implications.
Research shows that trauma, particularly when it's experienced during childhood, can lead to health and financial problems as an adult.
In Tennessee, childhood trauma was responsible for an estimated $5.2 billion in direct medical costs and lost productivity from employees missing work in 2017, according to a report from the nonprofit Sycamore Institute. Miller's research puts losses to work and medical care at around $45 billion for the whole country.
And shootings don't just affect the victims. They can affect the medical professionals who treat the injuries.
Whiteaker was an emergency room nurse for eight years and a trauma nurse for two years before stepping into her current role.
"When you're in this job, you see lots of trauma patients — not just gunshot wounds — that are emotionally taxing day in and day out," she said. "Nurses tend not to even recognize when they need assistance, and if they did they shove it under the rug and don't do anything about it."
The emotional toll of trauma was something that came to the forefront after recent tragedies in the city.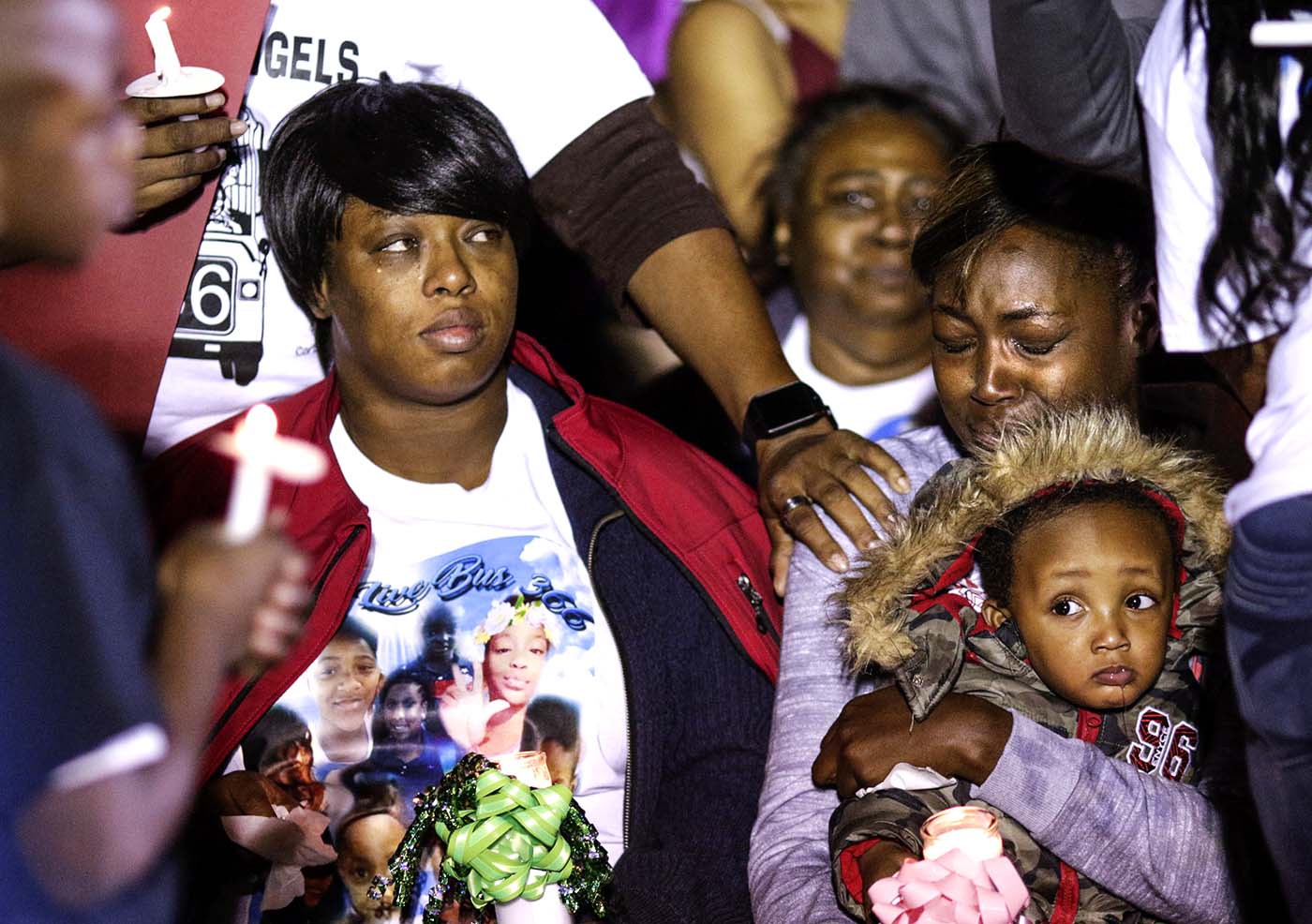 The Woodmore bus accident in 2016, which killed six children, and the attack that killed five military members in 2015 were both turning points in the way Chattanooga handles trauma, Spiegel said.
Since then, he's been working to better understand the psychological effect that violence has on the staff.
For example, when tragedy strikes, employees may need extra time off, grief counseling or other support services — even if it's something as small as ordering pizza for the emergency department after a long night.
The average cost of turnover for a bedside registered nurse is $49,500, according to the 2018 National Health Care Retention and RN Staffing Report. That same report found that emergency room RNs had the highest turnover rate — 20.2 percent — of all nursing specialties.
He said, ultimately, gun violence is a public health issue that needs to be addressed.
Snapping into action
As the region's only Level I trauma center, Erlanger hospital in downtown Chattanooga treats gunshot injuries from parts of Tennessee, Georgia, Alabama and North Carolina.
In 2018, the health system treated 219 patients with gunshot wounds. That figure includes shootings that were intentional, accidental and attempted suicides.
When a gunshot patient arrives, emergency department personnel work to stabilize the patient and begin a series of assessments.
What's the injury? And how bad is it?
No injury is the same, ranging from graze wounds — where the bullet does not injure anything vital — to internal injuries that require major surgeries. Patients with minor injuries can be released from the emergency room and may need minimal medical treatment, whereas a person who's shot or stabbed in the chest may go into cardiac arrest.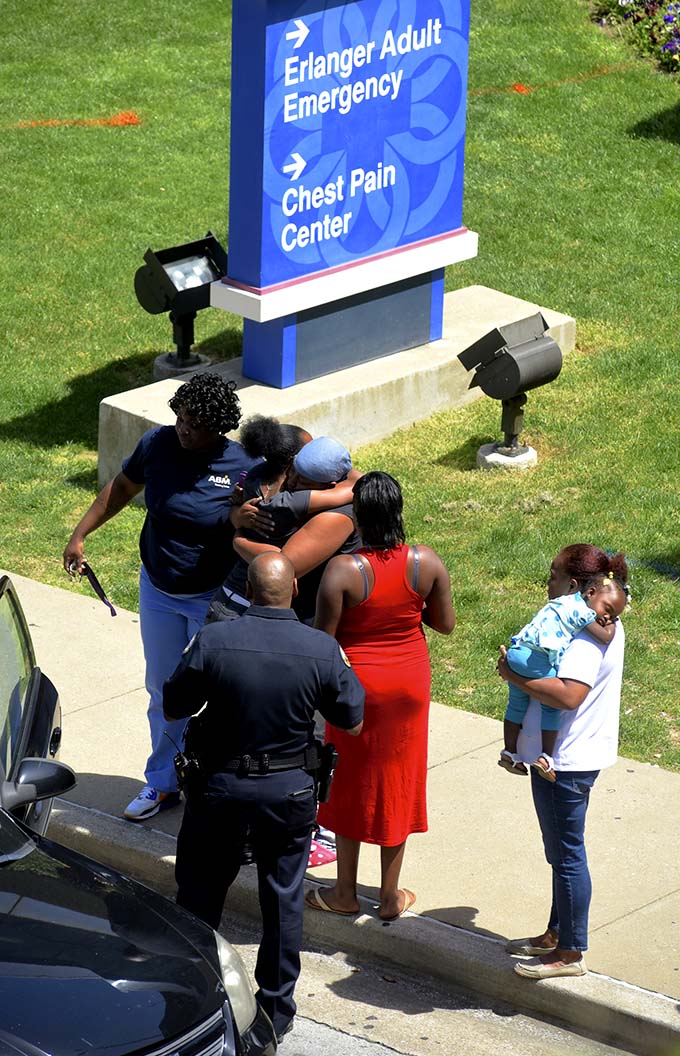 A call about someone shot in the chest or abdomen activates the trauma team, led by an attending trauma surgeon, a trauma chief resident and numerous other doctors, nurses, therapists, chaplains and other staff — all of whom are ready when the patient arrives.
Is the patient a child?
People 15 and over are treated in the adult trauma center, while anyone younger goes to the pediatric unit at the Children's Hospital at Erlanger.
Is emergency surgery needed?
If so, an operating room is on standby with additional hands on deck.
For major trauma, surgical techs handle the equipment and sutures while nurses circulate the room. An anesthesiologist and two nurse anesthetists at the head of the table monitor the patient's blood pressure and keep them asleep.
"When you're a trauma surgeon you have to be prepared to take care of just about anything," said Dr. Robert Maxwell, who's part of a five-member team of adult acute care surgeons from University Surgical Associates, Erlanger's surgical provider.