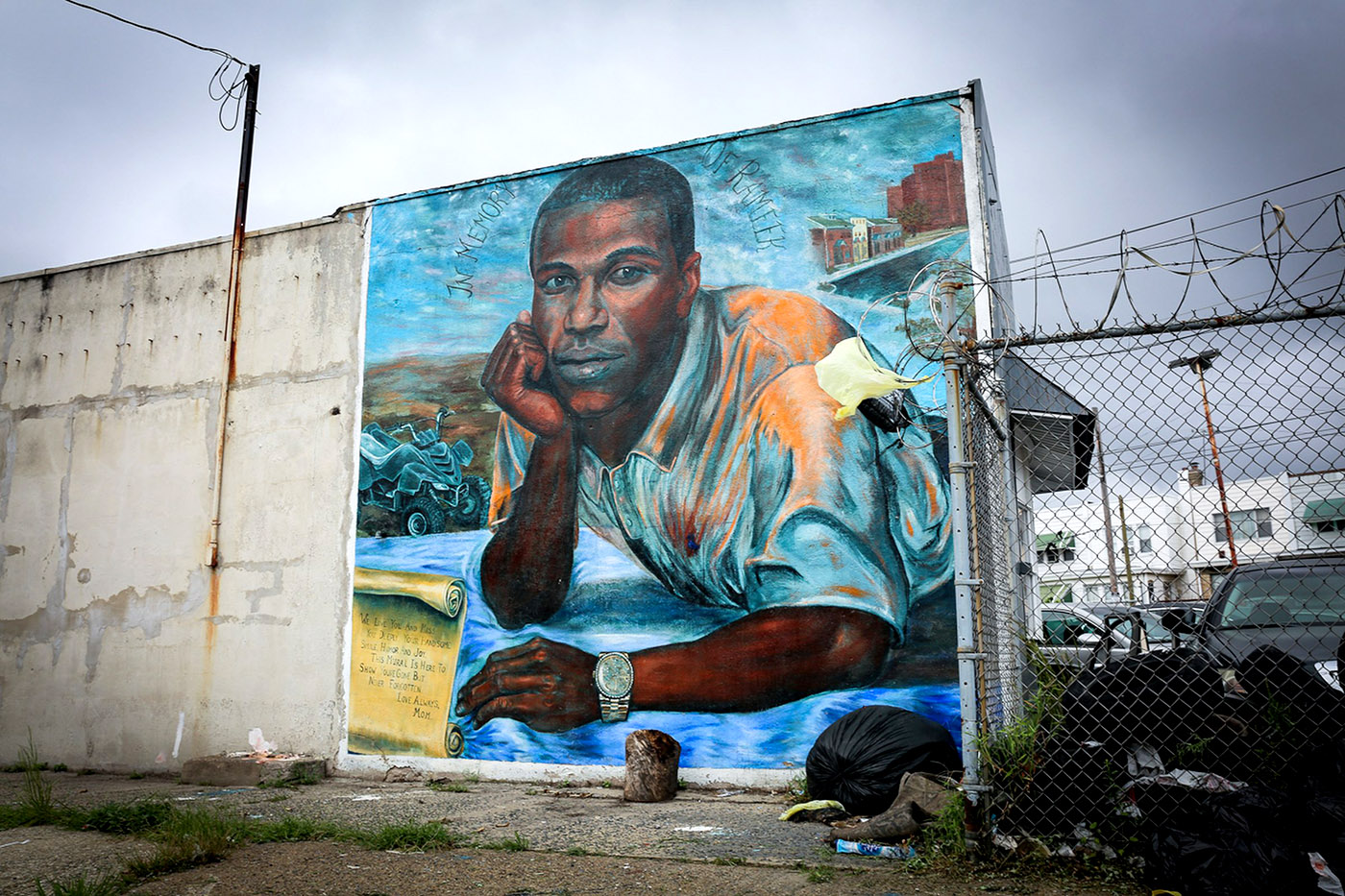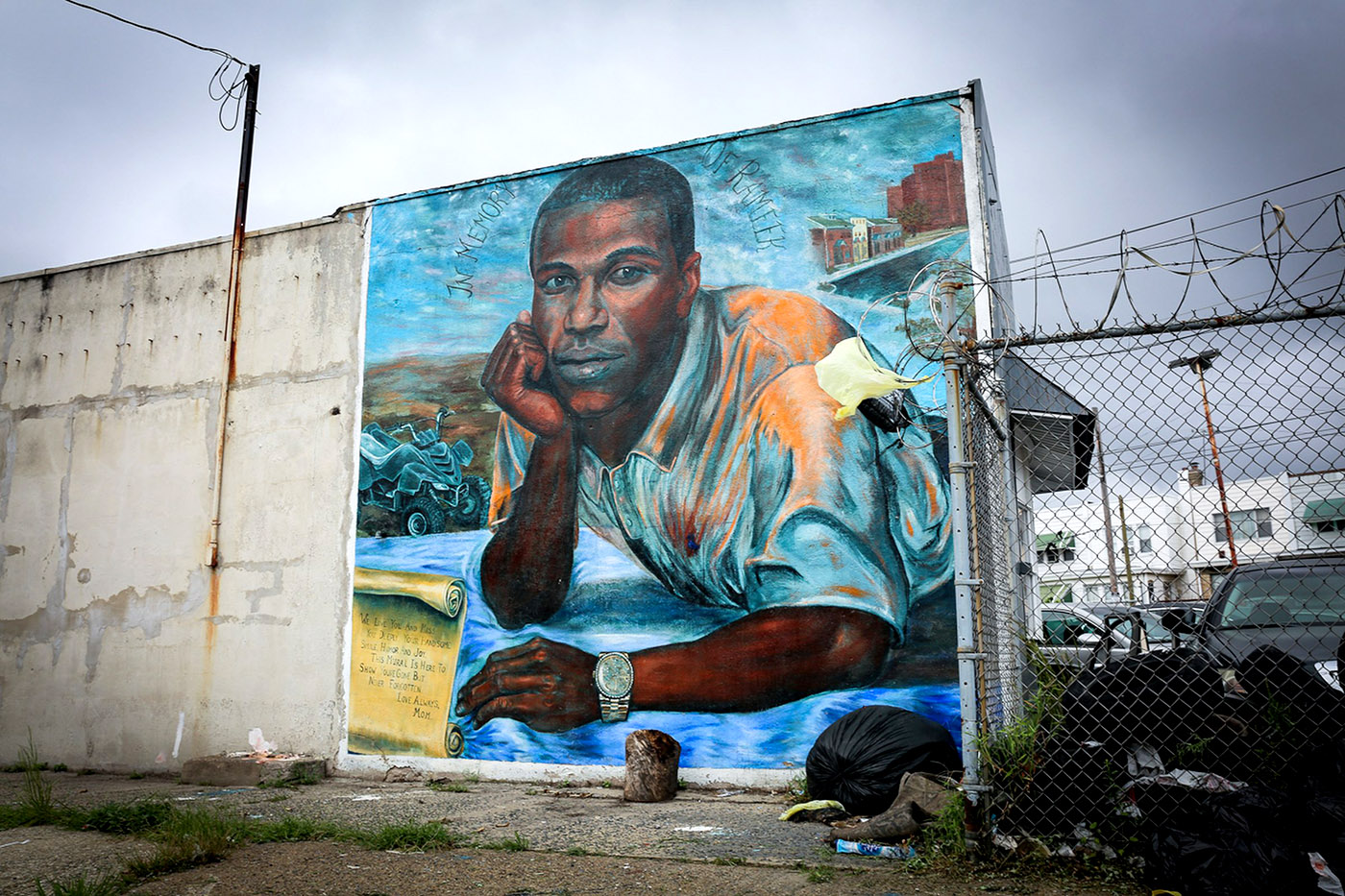 Cautiously Optimistic
Homicides and gang-related shootings were down in Chattanooga in 2018,
but it's tough to pinpoint why
By Allison Shirk Collins




While violent crime remains a concern in Chattanooga, the city has seen a recent decline in homicides and gang violence.
In 2018, firearm criminal homicides were down 45 percent from the previous year, and overall, the city has seen a steady drop in gang-related shootings since 2016 when an unusually bloody gang war erupted primarily between the Gangster Disciples and the Athens Park Bloods.
The number of gang-related shooting victims jumped from 90 in 2015 to 107 in 2016 before falling to 75 in 2017 and 37 in 2018.
While it's a positive turn for the city, it took years and is hard to pinpoint how it came about.
Is it because a Hamilton County Grand Jury indicted 55 Athens Park Bloods gang members in 2018?
Have police investments in intelligence and technology paid off? Have community-based leaders and organizations made progress in reaching more at-risk men and women in the city?
Is it because it rained more in 2018, leaving fewer opportunities for criminals to mingle outside with one another?
The police department and city have been reluctant to point to any one specific effort.
Instead of crediting the decline to the Violence Reduction Initiative — a joint agency approach to reducing gang violence — city officials now tend to say the initiative is "one tool in a toolbox" that includes several ongoing efforts.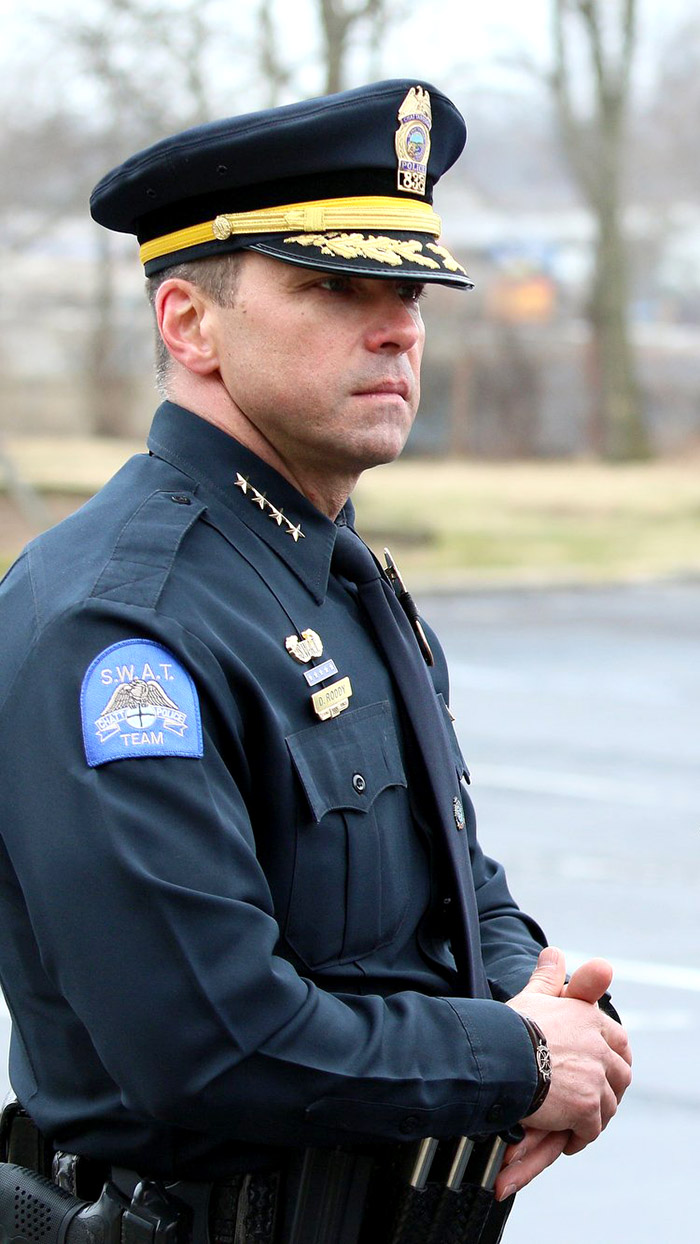 Police Chief David Roddy believes the success the city has seen in reducing gun violence and homicides comes from the department leveraging technology, working with community partners and great investigative work by officers, he said.
"We've also continued to see reductions in violence going into 2019," Roddy said. "I don't believe that law enforcement should ever hang its hat on one thing."
Times Free Press reporters Allison Shirk Collins and Elizabeth Fite traveled to three cities in 2018 to learn how they combat gun violence. They traveled to Savannah, Georgia — a city similar in size to Chattanooga — and bigger cities, including Cincinnati and Philadelphia, where officials and locals have experimented with several different ways of reducing violence that resulted in both successes and failures that Chattanooga could learn from.
There were two big takeaways on practices that are not happening in Chattanooga:
› Successful programs in other cities have their effectiveness evaluated by unbiased outside agencies on a regular basis.
› A program's success was often the result of consistent and collaborative choices among leadership — something Chattanooga and Hamilton County officials have struggled with over the years.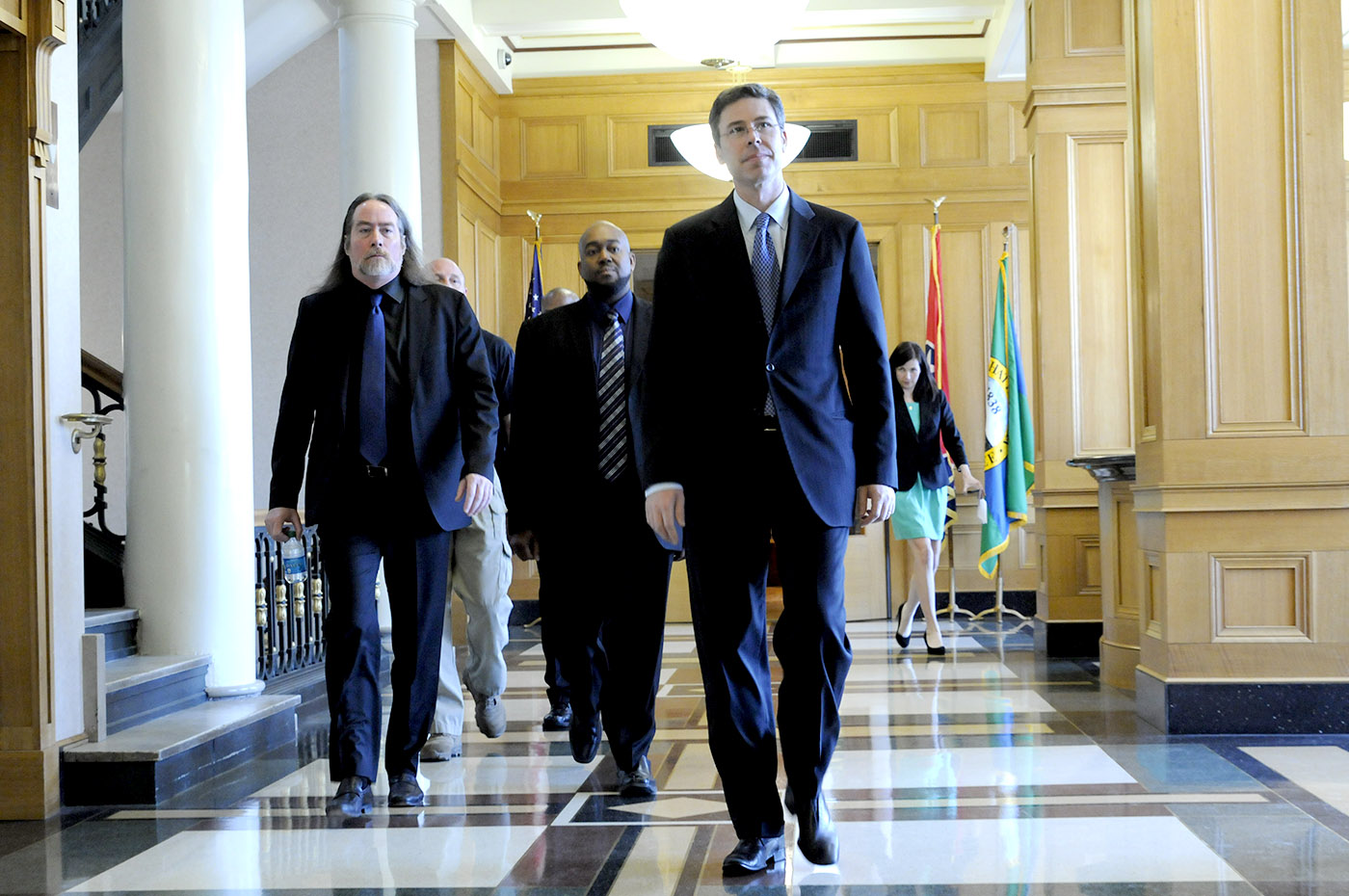 Chattanooga's anti-violence efforts
In 2014, Chattanooga Mayor Andy Berke introduced a new way to fight violent, gang-related crime.
It's known as the Violence Reduction Initiative, or the VRI, and was based on criminologist David Kennedy's "Ceasefire" model, which provides a "carrot-and-stick" approach.
The idea behind the "carrot" is that authorities target gang members and offer them a chance to get help from social service providers, a method also known as focused deterrence or group-violence intervention.
Offenders attend "call-ins" where local officials, victims, ex-gang members and community leaders try to reason with them, and gang members — who are required to come as a condition of their probation — are told if they continue to commit violent crimes, they will be prosecuted to the fullest extent of the law — the "stick" side of the approach.
It's supposed to be a collaborative effort between local, state and federal officials, according to Kennedy's book, "Don't Shoot: One Man, a Street Fellowship and the End of Violence in Inner-City America." Kennedy, director of the National Safe Network of Communities at John Jay College of Criminal Justice in New York, first developed the focused deterrence model in Boston in 1996. It led to a 63 percent reduction in youth homicides, his book states.
The book, published in 2011, discusses how since its creation, Kennedy has worked with cities across the country to implement the model.
He writes that "under half of 1 percent of a city's population commits half to three-quarters of all murders," and outlines how the method had immediate success in several cities:
* In the summer of 1996, Minneapolis saw 41 homicides. The next summer, after Kennedy's model was implemented, that number dropped to eight in the same time frame.
* In Stockton, California, there were 18 gang-related homicides in 1997. There was just one in all of 1998.
* And in High Point, North Carolina, violence plummeted in the notorious West End neighborhood, where residents were so afraid that they didn't want to take their kids outside. From the time the initiative took hold in 2004, the area went eight years without a killing.
But Chattanooga hasn't seen that same level of success. Kennedy's team declined to speak to the Times Free Press about the effectiveness of the model in Chattanooga.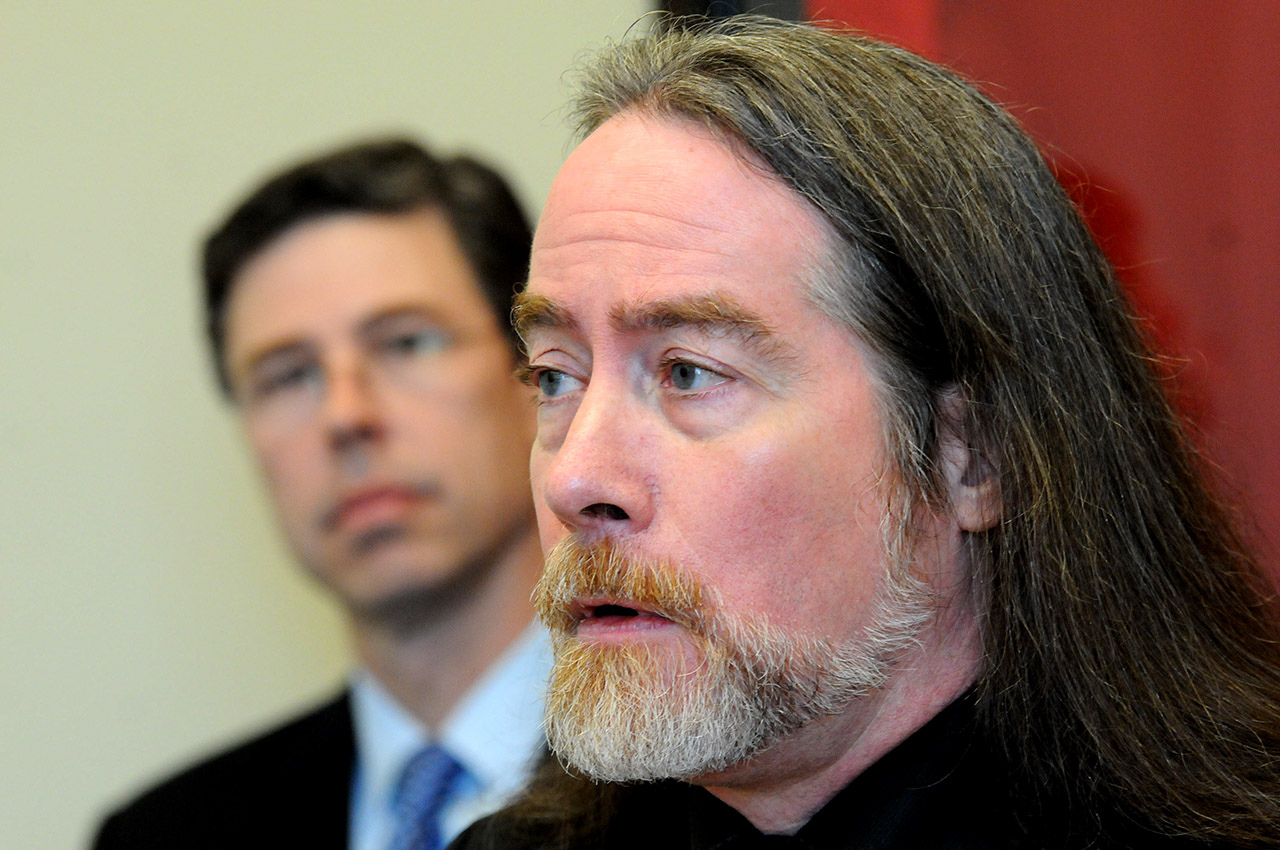 The city has pumped more than $1.5 million into the VRI since it began in 2014, but it has shown, at best, mixed results. In fact, gun-related criminal homicides increased year over year after the initiative was started. It wasn't until 2018 that the city saw a significant drop.
A Times Free Press analysis of police data shows the rate of gang involvement in gun violence has fluctuated over five years. In 2013, 76 percent of criminal gun deaths were gang-related. That jumped to 95 percent in 2016 before dropping to 43 percent in 2018.
While the decrease in gang-related shootings and homicides last year is promising for the city, keeping the VRI afloat over the years has proven difficult for local officials.
Social services that provide employment, education, housing and more for violent gang members who want out of that lifestyle have been hard for the city to maintain after the executive director of one nonprofit hired to handle intervention services was arrested on drug charges that were later dropped and another's contract wasn't renewed this past year because city council members said they didn't have enough time or data to vote on a $600,000 contract.
In January of this year, and a year after the council voted down a renewal, city officials said they had hired three "intervention specialists" to help with violence-reduction initiatives.
These intervention specialists are supposed to participate in weekly team meetings with "key stakeholders" to obtain input and feedback on the progress of those they help. Two of the intervention specialists will work with youth programs and another will work with adults and the city's public safety director, Troy Rogers. The positions are funded by the city with salaries for the three totaling around $99,600, but the new employees are housed within the Family Justice Center that serves residents of both the county and the city.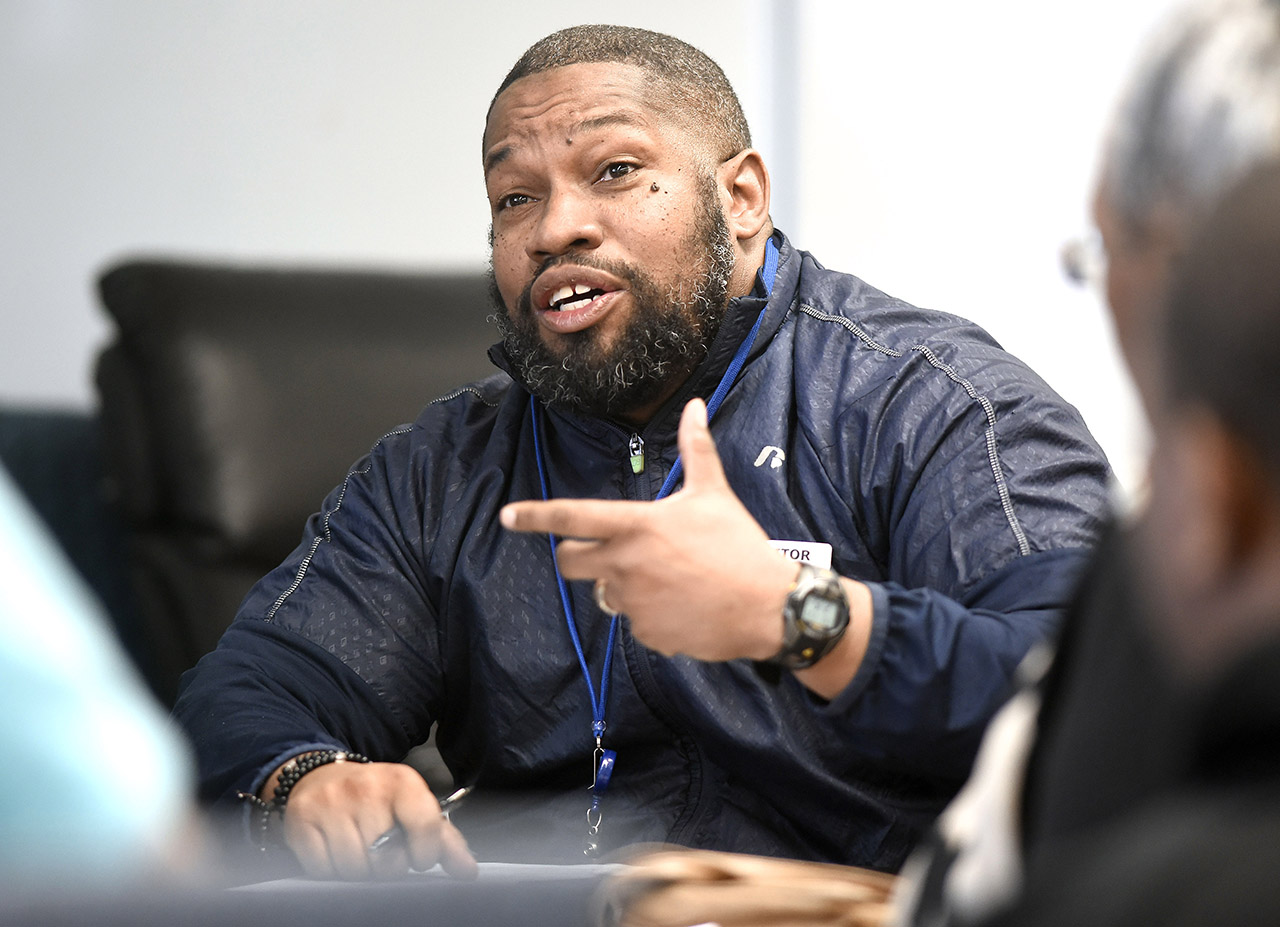 With poor record-keeping being an issue of the VRI in the past, Rogers and city officials said that will be a focus for these new intervention specialists. Since the beginning of the year, Rogers said they have had helped 30 people fill out initial assessments that ask what it is they need help with most with answers ranging from housing to employment.
Social services is just one part of the VRI, though.
The other part is impressing upon the main drivers of violence that authorities will crack down on them in the courts.
The biggest hurdle here has been community leaders not sharing the same philosophy on how to tackle the problem.
The VRI calls on prosecutors, probation officers and other court officials to combine their firepower and seek the maximum punishment for frequent offenders, no matter how serious the crime. But in Chattanooga, law enforcement officials have openly disagreed over the VRI's methods.
The issue came to a head in March 2016 when the Chattanooga City Council demanded to know from Hamilton County District Attorney General Neal Pinkston why the VRI hadn't shown positive results. The council's order followed a Times Free Press investigation that showed county prosecutors weren't securing maximum sentences for the majority of defendants arrested in the VRI actions.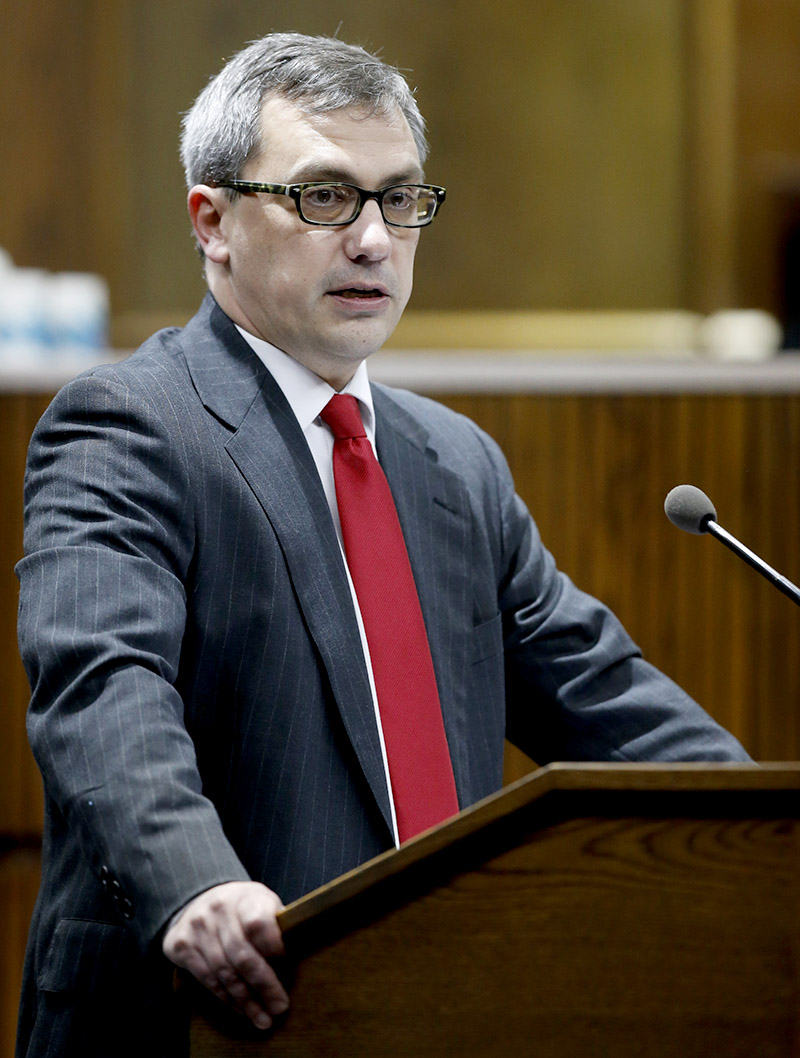 Pinkston, the county's top prosecutor, had criticized the initiative before. In the fall of 2015, nearly 19 months into the VRI, Pinkston suggested it crossed an ethical line by asking him to target particular defendants and said his office didn't agree to take part in it.
He has also said the city has failed to collaborate with his office, has not used all available tools to target gang members, has not built enough federal cases and has not given him enough evidence to work with.
Under fire in 2016, Pinkston refused to go before the city council. Instead he penned an open letter criticizing the VRI and announced he was starting his own gang task force — separate from the one then-police Chief Fred Fletcher and other law enforcement partners had formed.
To this day, Pinkston takes a separate stance from the VRI.
"It's not our initiative and the DA doesn't discuss initiatives in which we aren't taking an active role," his spokeswoman, Melydia Clewell, wrote in an email.
But since the feud, Pinkston has worked with law enforcement officers to implement his ideas. In particular, Pinkston has said gangs need to be prosecuted as business enterprises and have their places of "business" or recreation shut down.
In September 2016, he sought a court that would prohibit roughly 40 alleged gang members from affiliating with one another in the East Lake Courts area; a judge ultimately dismissed it.
Pinkston's most ambitious task to date is his 55-person racketeering indictment against the Athens Park Bloods, a street gang that's been involved in serious violence in Chattanooga since at least 2014. Nearly a year later, the cases are winding through the courts system with about half of the defendants out on bail.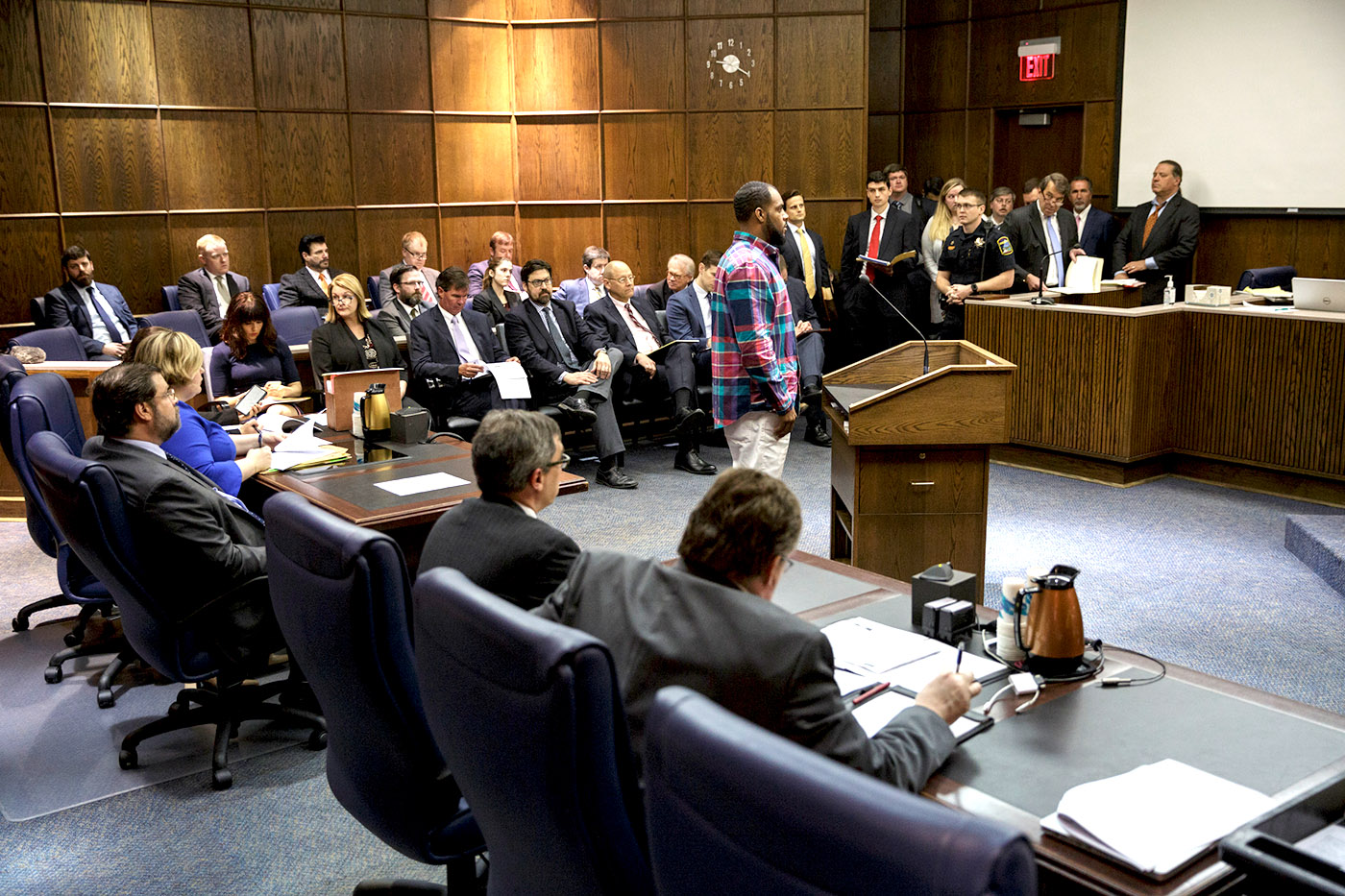 Despite their public feud, Fletcher allowed some of his officers to work with Pinkston and other law enforcement agencies on the Athens Park Bloods investigation. He retired in 2017.
The new chief, Roddy, says the relationship with the DA's office is stronger than ever, citing a roughly 87 percent homicide clearance rate last year as evidence that local law enforcement is working closely with state and partners such as Pinkston's office.
Berke told the Times Free Press in December that it was apparent in the media a few years ago that the DA and city weren't on the same page.
"We have worked very hard to make sure the DA's office understands where we are coming from and why we do the things that we do," Berke said. "In the long run, we have to move forward and give them the best cases that we have and the best evidence that we have."
City of Brotherly Love
On a warm but overcast afternoon in September, a dozen or so teenage boys played basketball on the courts at Ralph Brooks Park in South Philadelphia's Point Breeze neighborhood.
Adjacent to the courts at 20th and Fernon streets was once a large, white mural inscribed with the names of more than 30 neighborhood children killed by gunfire. In bold, red letters at the top, the mural read, "STOP THE VIOLENCE," followed by names. Martin Whitaker. Gregory McFadden. Andre D. Large. Hassan Clark. Luke Ketter and so on.
It was painted by Jane Golden, executive director of the city's Mural Arts program, in 1989. It remained for nearly 30 years before a developer bought the building in 2018 and began rehabbing it, causing the old building to nearly collapse and the mural to go with it.
The park's revitalization in 2015 turned it from a once-violent place into a neighborhood hangout, sending a message to the community that violence and crime are not welcome there.
Urban Roots, a local nonprofit organization in charge of revitalizing the park, named it after a 7-year-old who was shot while standing at the lot in 1988. The shooting left him paralyzed.
Philadelphia frequently ranks as one of the most dangerous cities in America with North Philadelphia seeing some of the highest rates of violent crime now.
Despite implementing innovative programs to reduce gun violence in different neighborhoods across the city of more than 1.5 million people, the "City of Brotherly Love," continues to struggle with living up to that name. From 2013-2018, the number of homicides steadily increased from 246 to 351 — the most the city has seen in a decade. There were 1,376 shooting victims with 249 suffering fatal gun injuries.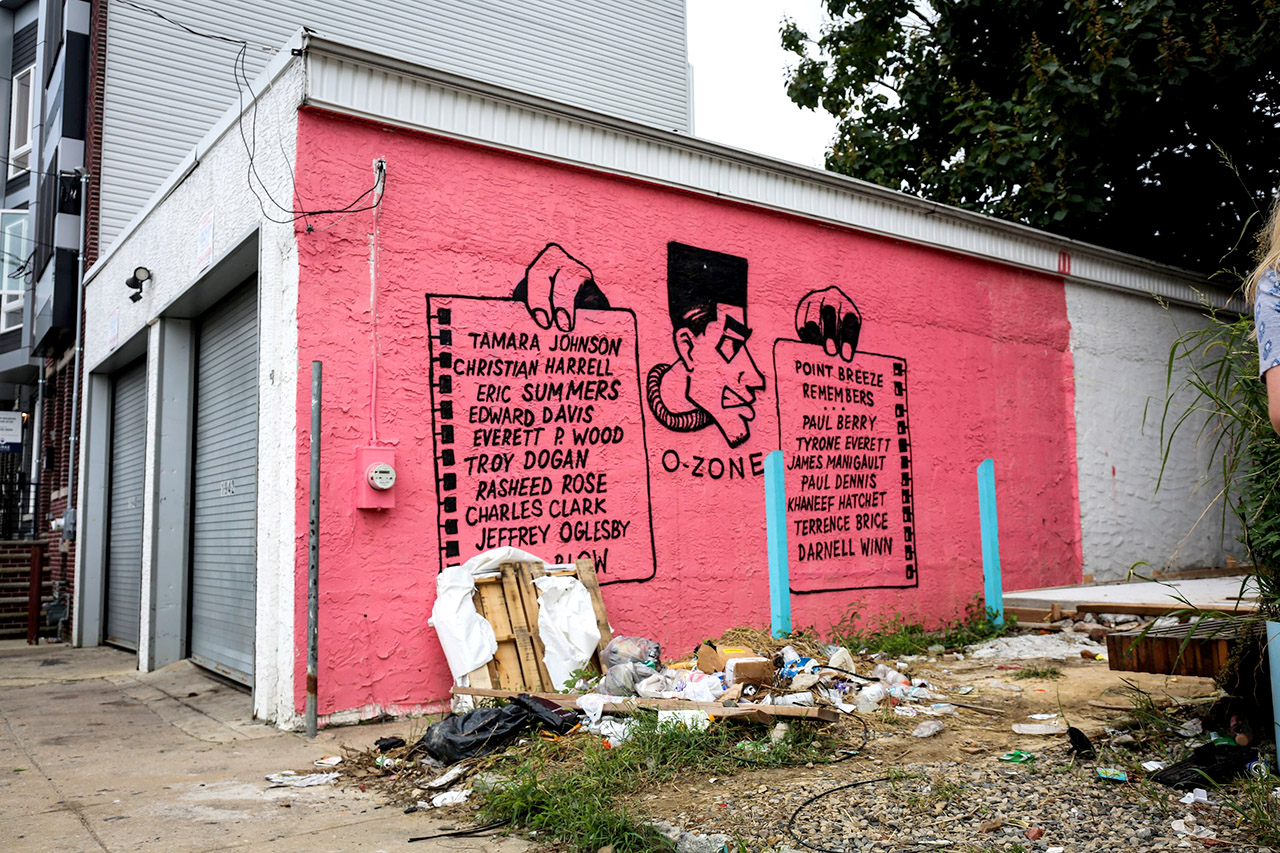 When comparing homicide rates, Philadelphia's homicide rate is about 23.4 per 100,000 people while Chattanooga's was 13.3 per 100,000 in 2018.
Philadelphia's gun violence has seen reductions in the not-so-recent past, though. There have been programs that effectively worked to reduce gun violence, but changes in leadership and an unwillingness to fund these programs has now swung the pendulum in the opposite direction.
In September, the Philadelphia Inquirer published a column stating $48 million of city, state and federal money had been spent on local programs aimed at reducing gun violence, and the city provides $13 million of that. Yet, Philadelphia's violence continues to worsen.
'Deterrence by a thousand cuts'
In 2011, former two-term Pennsylvania state Rep. Bryan Lentz was named chief of the Regional Gun Violence Task Force.
The joint effort between the Philadelphia district attorney and state attorney general offices mostly focused on gun trafficking up until then, but now Lentz's job was to find more innovative ways to reduce gun violence.
As a prosecutor in Philadelphia's DA's office, Lentz had seen how there were few legal consequences for gun violence in the city. He said that in 90 percent of the cases where a person survives, there is no prosecution.
"If you die, then we apply overtime and extra investigators to solve it," he said in a phone interview with the Times Free Press. "The only difference between that case and the other case is the trajectory of the bullet."
Having read Kennedy's books on focused deterrence, Lentz began orchestrating how it could play out in Philadelphia.
In 2013, Lentz and other officials decided South Philadelphia would be the easiest place in the city to implement the model because of its geographical separation from the rest of the city, which would make it more of a concentrated effort and easier to track results.
The Philadelphia Police Department's South Division already had a close working relationship with the DA's office and actively shared intelligence on violent offenders.
While South Philadelphia police and officials conducted "call-in" meetings similar to the ones Chattanooga still does, Lentz described their program as "deterrence by a thousand cuts."
"We took a look at what was the average day in a life of a group member and we saw different points of which we could change their existence in a negative way," Lentz explained. (Some cities, including Chattanooga, sometimes stray from the term "gang," and instead, refer to them as "groups" because members are more disorganized and loose-knit than they were decades ago.)
An executive team made up of federal, state and local partners, including Lentz, met monthly to employ "pulling levers" policing, like working with public utilities to cut off services for nonpayment or illegal use, reviewing public housing eligibility requests, increasing enforcement for unpaid child support, setting higher bail amounts after any new arrest and more.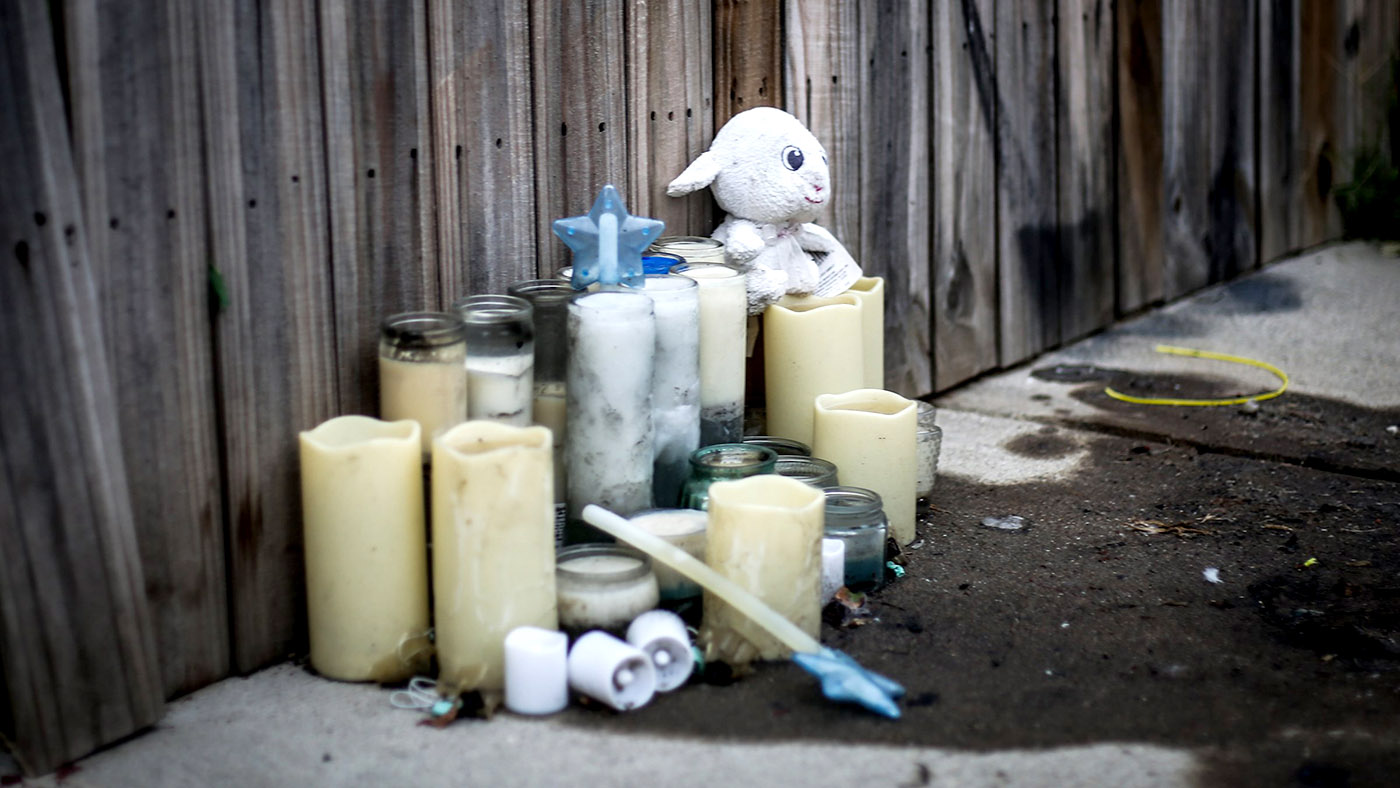 Street enforcement and implementation of the focused deterrence model was mostly left up to a 12-person team dubbed the South Philadelphia Gang Task Force, which made several key arrests of top gang leaders.
Matthew York, who was on the South Philadelphia Gang Task Force, said much of its success was owed to the DA's office and the intelligence shared between their agencies.
"Probably the No. 1 reason (focused deterrence) was a success was because of that," he said.
From 2013-2015, South Philadelphia saw a 35 percent reduction in the rate of criminal shootings in the 24 months after implementation of focused deterrence compared to the 24 months before it.
Across Philadelphia, homicides dropped from 331 deaths in 2012 to 246 in 2013 and 248 in 2014.
Then, in 2015, focused deterrence fizzled out. The number of homicides across the city — not just South Philadelphia — began to creep back up to 280 and increased to 312 deaths in 2017.
While many of the "levers" they pulled to get gang members off the street were beneficial at first, York said, it came to a point where they had exhausted several levers on a particular person or gang. The same rang true with arrests. After arresting several members of one group in their first enforcement, there was no presence left of them in the community. But, three years later, all of those men were out of jail again, York said.
"That is where we struggled and where we are today," he said.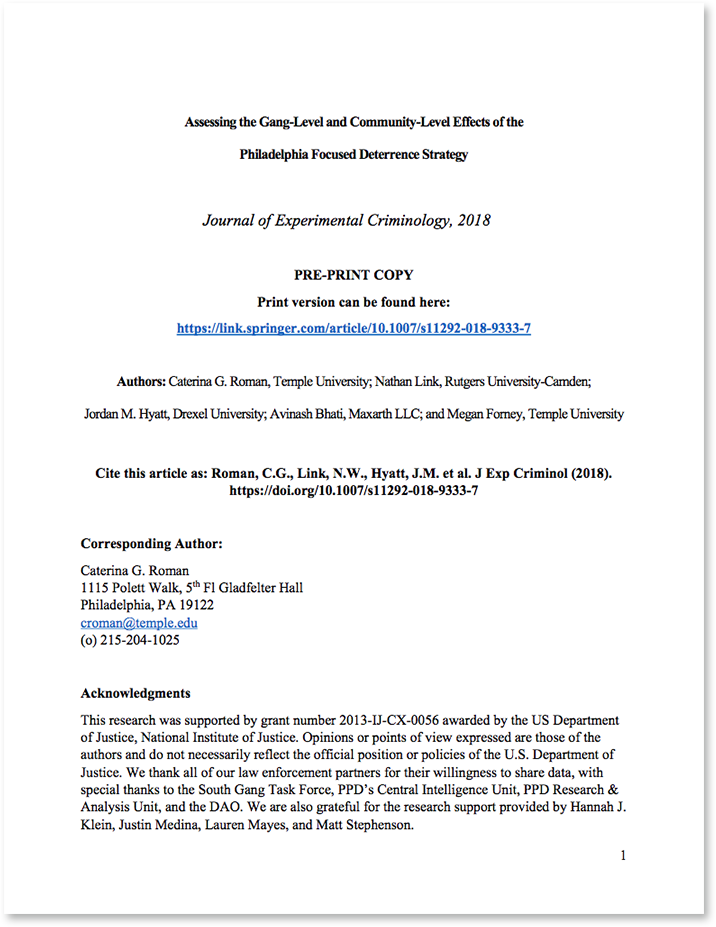 Temple University associate professor and criminologist Caterina Roman has spent years evaluating the success of anti- violence initiatives in Philadelphia and elsewhere. She was heavily involved with the focused deterrence approach throughout its life in South Philadelphia.
She pointed to a change in leadership as a factor in the initiative's failure.
By the end of 2014, Roman said fewer and fewer top-level leaders were attending monthly executive team meetings. Philadelphia Police Commissioner Charles Ramsay announced his retirement in October 2015, a new mayor of the city was elected in November 2015, the District Attorney was sentenced to five years in federal prison for accepting bribes and the South Philadelphia Gang Task Force slowly dwindled from 12 officers down to three as local support and resources dwindled, too.
As new leaders come in, they often let the old leaders' endeavors fall by the wayside, she said.
"Change in leadership kills every good initiative I've seen," explained Roman, who co-authored a 2018 evaluation of the program in South Philadelphia in the Journal of Experimental Criminology.
Lentz, who is now a private attorney, said any initiative would be tough to sustain with a new mayor, new commissioner and new DA.
"You see this strategy that has this dramatic life-saving impact, and you have people arguing about whose idea it was and who should get credit," Lentz said. "It has to be executed the right way or else it can have the opposite effect."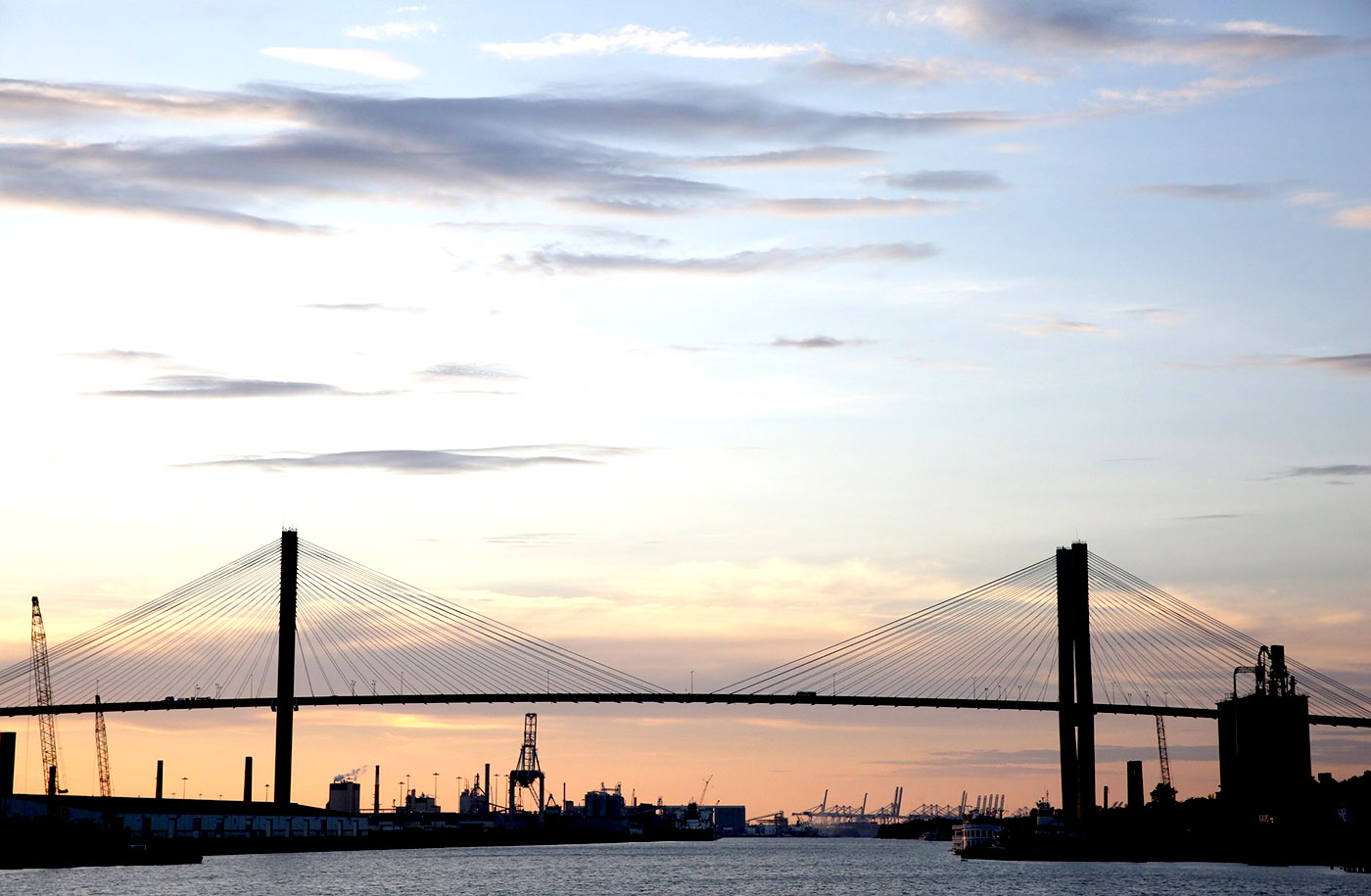 Beg, borrow and steal
About 700 miles south of Philadelphia and 400 miles southeast of Chattanooga, Savannah, Georgia — with a population of less than 150,000 — promotes itself as a charming, Southern town along the Savannah River that attracts 14 million visitors a year.
But it has a gun violence problem of its own, logging more homicides in 2018 than Chattanooga despite being a smaller city. While Chattanooga counted 24 homicides in 2018, Savannah had 28 homicides, down one from 29 in 2017.
Both years are dramatic decreases from Savannah's 2016 total number of homicides of more than 40.
The Chatham County District Attorney's Office in Savannah has implemented three separate programs that address gun violence in the community from different angles: suppression, intervention and prevention. The programs have seen steady success over the last eight years, faltering at a few points as many crime-reduction programs do.
Kristin Fulford, public information officer for the DA's office, and Chad Posick, assistant professor of criminal justice and criminology at Georgia Southern University, have worked together to secure more than $1 million in grants for local initiatives, including one to help at-risk youth through a public health approach and one that focuses on gun crimes in the city's more violent neighborhoods.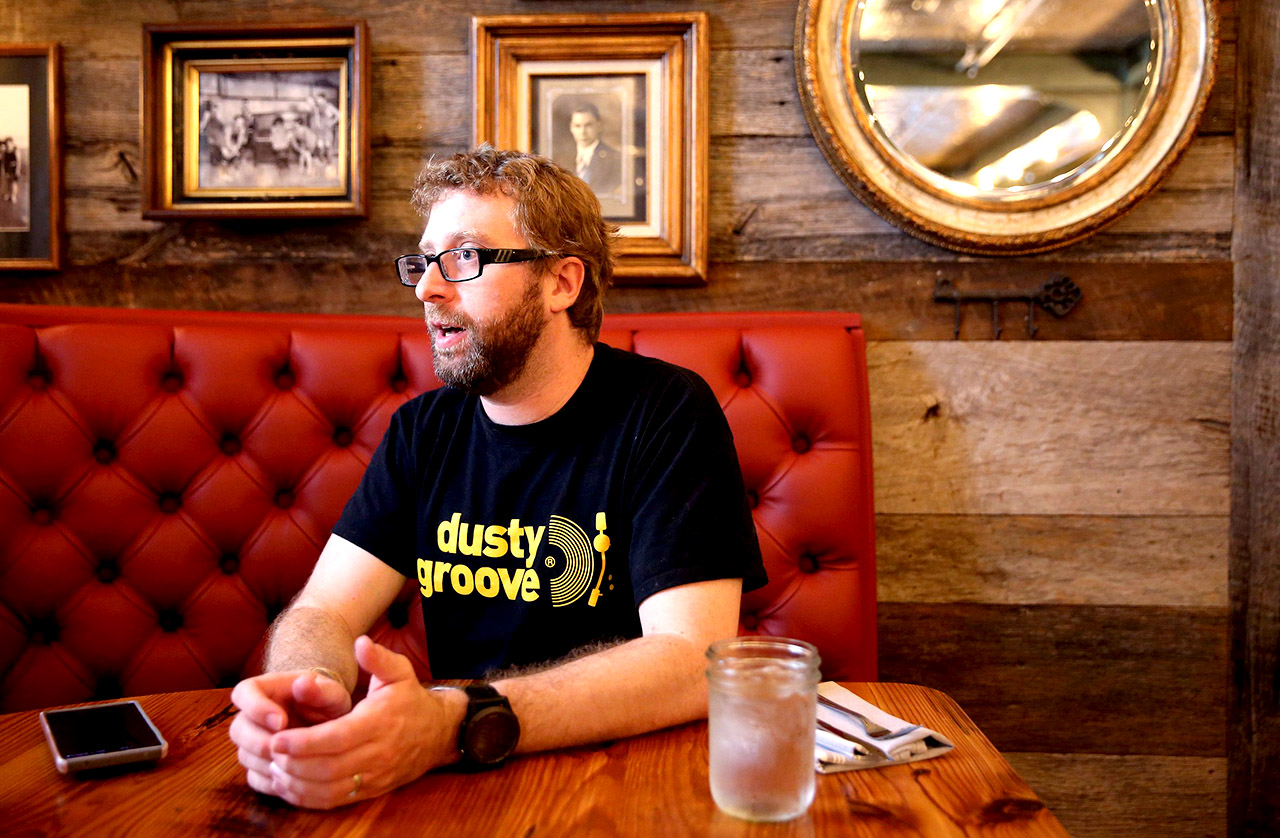 Posick provides an outside evaluation of the programs, working closely with government officials and social service providers. While other agencies have hands in the work, District Attorney Meg Heap and her staff spearhead it by placing staff in a local hospital, city police department and schools.
Posick has not published an evaluation yet, but he is frequently working with Heap and her staff to track the outcomes of their programs and crime rates in the city.
"(Chad) is an objective, outside evaluation of the data." Heap said. "It's either there or it's not."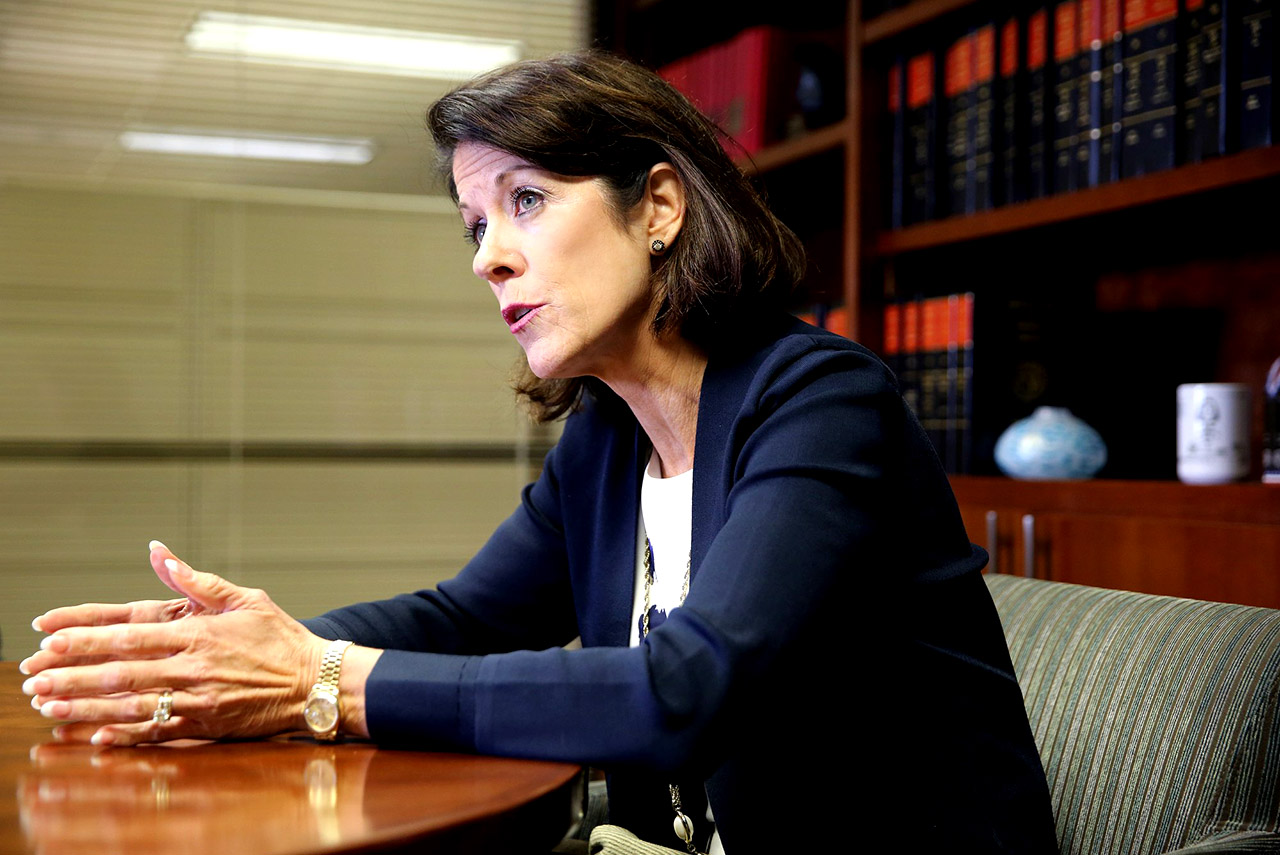 In Heap's mind, they aren't recreating the wheel. Many of the programs are ideas brought from other cities, like an initiative in Baton Rouge, Louisiana, and hospital-based intervention programs in Philadelphia.
"I'll beg, borrow and steal somebody else's idea," Heap admitted.
In 2016, the DA's office received a $350,000 federal grant, which allowed the DA to focus one prosecutor on gun crimes in one of the city's more violent communities, the West Savannah/Hudson Hills neighborhood.
Last year, Heap told Chatham County Commissioners that there had been a 26 percent drop in violent crime in that neighborhood since the start of the program. But when the federal dollars dried up, commissioners voted not to continue funding that position.
Since 2013, Chattanooga has funded a U.S. federal attorney to help prosecute gun crimes. Defendants in these cases are not necessarily arrested in the VRI enforcement actions or targeted as part of the mayor's initiative. But to the federal prosecutors who take these cases, that fact doesn't necessarily matter.
If CPD finds a convicted felon with a gun and believes they are a major driver of violence then they will often send the case to these federal prosecutors. In federal court, the sentences tend to be more severe — felon in possession of a firearm is punishable by up to 10 years — and prosecutors often get convictions since they have more discretion over what cases they want to take.
The Times Free Press previously reported that between 2013 and 2016, federal prosecutors took 143 cases like this — the majority of which resulted in convictions.
Savannah adopted a focused deterrence approach to fighting violent crime in December 2015, a little over a year after Chattanooga did.
The program, called "End Gun Violence," has seen success over the years, but not without some challenges.
It has seen three directors in three years with the most recent hire, Isaac Felton, coming on board after the former director was arrested and charged with driving under the influence. (In Chattanooga, Rogers is the second director to head VRI services since 2014.) The city-funded director position costs Savannah $65,000 a year, but the program serves individuals countywide.
Felton provides the "carrot" in the "carrot-and-stick" approach that defines focused deterrence. Housed in the police department, Felton is tasked with providing gang members who want out of that lifestyle with the resources they need, whether that be a job, schooling or something else that a contracted social service agency in the area can provide.
When he was hired, Heap told Felton he had two main assignments: gain the trust of the law enforcement he would be working alongside and the communities he will serve — something Kennedy emphasizes with his model.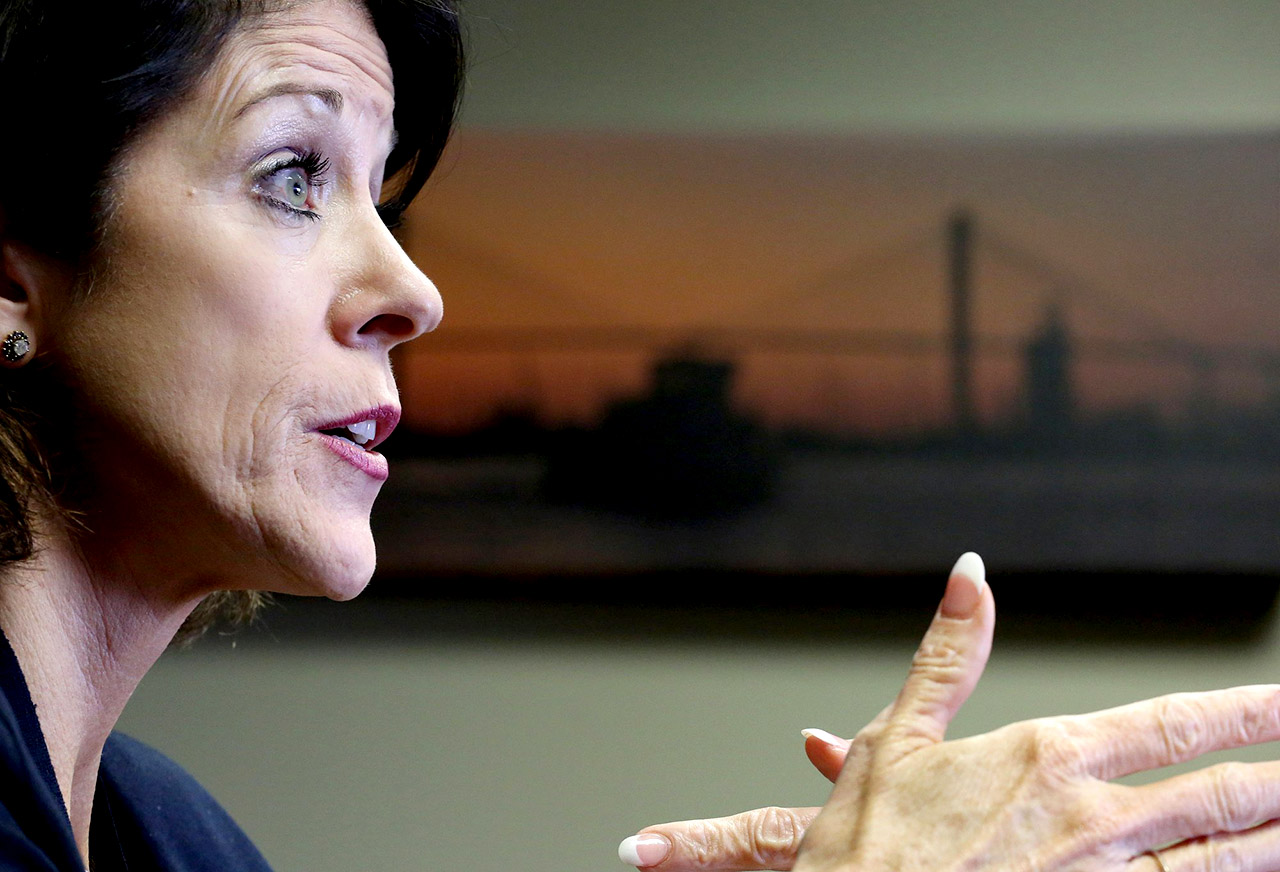 Like in most cities where focused deterrence has been implemented, the End Gun Violence approach required some buy-in from Savannah police officers who were used to arresting the problem and not preventing it, officials say. Heap calls it the "hug-a-thug" approach.
Chattanooga faced a similar dynamic. In the VRI's first years, the program's leader asked to be reassigned and 11 of 12 key officers quit the street crimes unit.
At the end of 2016, the Savannah Police Department created a gang unit to try and stop the group-based violence happening in the city. Sgt. Jonathan Puhala, who oversees the unit, said one of the biggest benefits of the gang unit and End Gun Violence are the relationships the police department has created with federal, state and other county agencies, he said.
Capt. Lenny Guenther, who helps to oversee the End Gun Violence initiative, pointed to several vital concessions: establish trust within the communities; ensure everyone — including law enforcement, social services and community leaders — is on the same page; and don't try to arrest your way out of the problem.
"We can't measure our success just on arrests, because if you have arrests, then that means you have victims," he said. "Our goal is to reduce the amount of victims that we have in our community in relation to violence."
'The good guys'
In his book, Kennedy uses Baltimore to characterize a city where constant feuding among the key players curtailed efforts to reduce violence for years.
Everybody hated everybody else, according to Kennedy.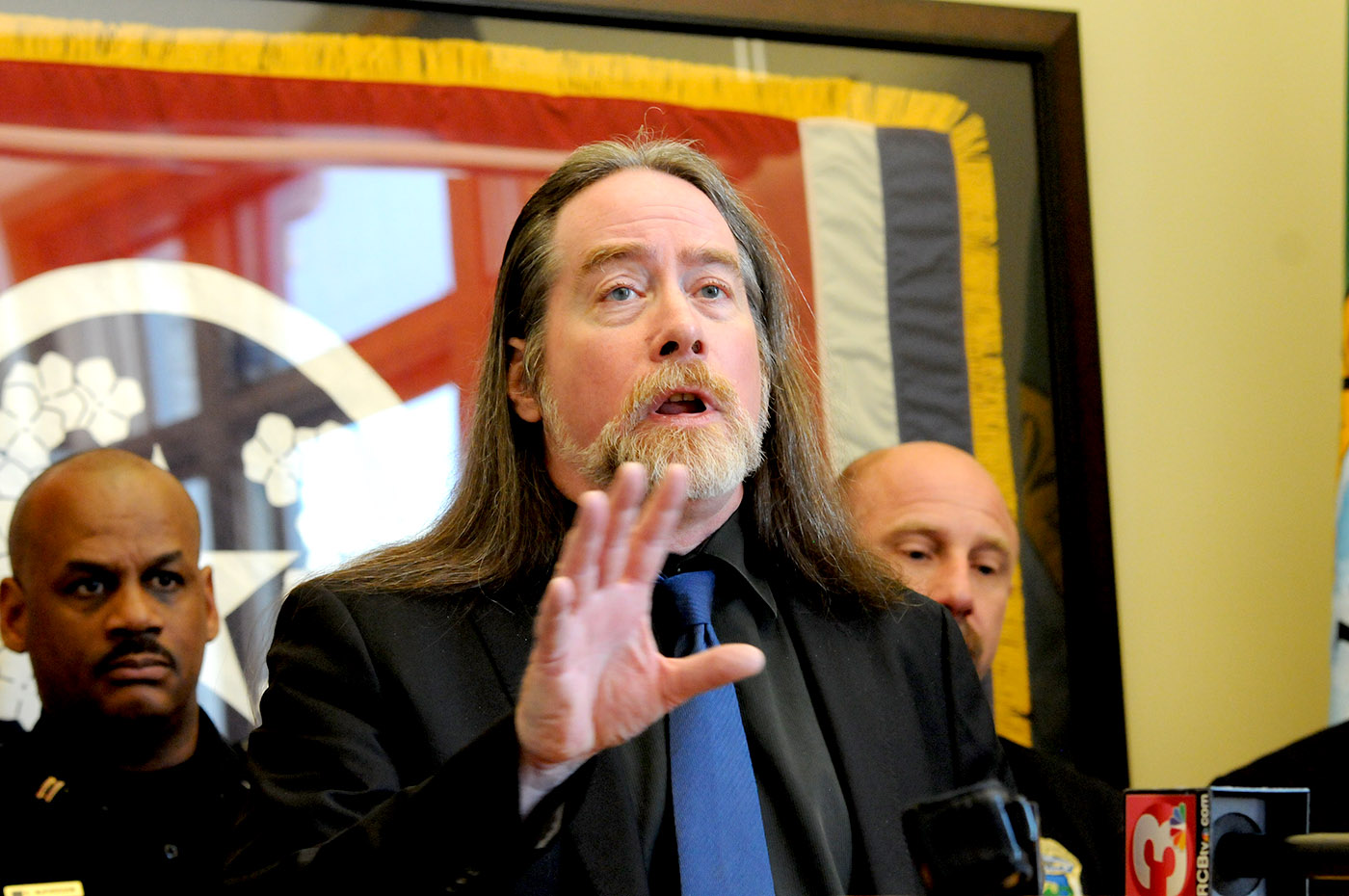 "The bad guys are not the problem," he writes. "I don't know how to control the good guys."
Kennedy also saw projects in various cities fall apart when new leaders came into the picture.
Minneapolis fell apart, things started to unravel in Indianapolis, Stockton followed soon after and then it happened in Connecticut and Oregon. Homicides began to creep up in Boston, too.
In High Point, the city that Chattanooga modeled its VRI program after, homicides have increased from four in 2014 to 20 in 2018, according to city officials. Now High Point is looking at Chattanooga's gun unit as a model of how to lower homicides.
But despite constant changes in leadership since 2007, Cincinnati officials have managed to keep Kennedy's model alive.
The Cincinnati Initiative to Reduce Violence, or CIRV, began in 2007 and was followed by a 37 percent decrease in group member-involved homicides two years after implementation and a 41 percent reduction less than four years after. The number of homicides in the city has fluctuated since 2008 though, according to the Cincinnati Enquirer. In 2018, the city saw roughly 340 total shootings and 61 homicides, which is the lowest number of homicides since 2012, and the fewest number of shootings since 2008.
A 2011 study from the University of Cincinnati evaluated the violence-reduction program, stating the CIRV team was initially concerned about long-term reductions in violence and the viability of the method based on previous attempts. Based on that assumption, CIRV team members created an organizational structure that could withstand any changes in key leadership positions.
A governing board that includes the mayor, council members and city manager oversees a strategy and implementation team, which in turn, sees over four other teams — law enforcement, social services, community engagement and systems, which includes researchers from the University of Cincinnati who evaluate the model.
"After four years, this organizational structure has provided support for continued work in Cincinnati despite leadership turnover in every key partner agency and reductions in funding," the study states.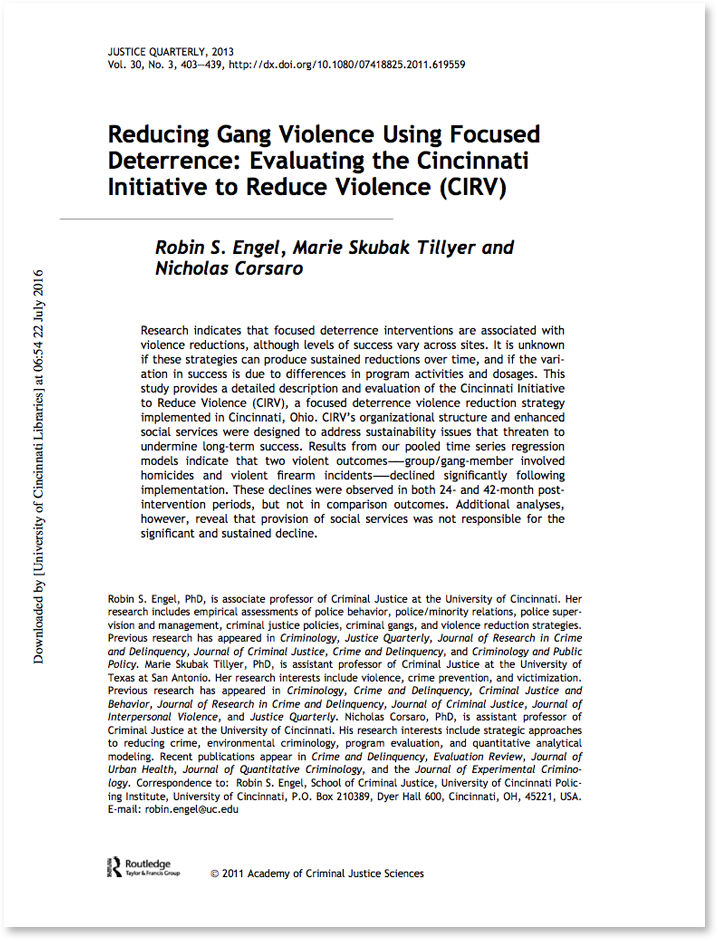 Stan Ross became program manager of Cincinnati's CIRV in 2016 and is a lot like Troy Rogers is to Chattanooga — a community convener. Ross makes it clear that it's not just one department that can make it all happen.
"It's a real collaborative effort of everybody working together," he said in an interview with the Times Free Press.
"History shows that you can put together a great team, however if egos and certain attitudes get in the way then sometimes people can fight against each other," Ross added, stating CIRV's team hasn't had those issues despite turnover both within the team and at the city level.
Lt. Matt Hammer from the Cincinnati Police Department works closely with Ross and does crime analysis as part of his role with the police department.
"The fact that it's 2018 and the program began in 2007 and has survived major institutional challenges — new mayors, new managers, new police chiefs — I think that is something that absolutely kind of speaks to the core of the program and the commitment of the people that have been and still are a part of it."
In December, Mayor Berke told the Times Free Press in an interview about the VRI that he can't isolate just one thing or things that have helped with the recent downturn in homicides and gang-related shootings in the city.
He attributed it to more officers on the streets, more technology and police intelligence, more money, more arrests and more city workers dedicated to the initiative. In summary, more resources, more results.
But as shown in Philadelphia — a city with 351 homicides last year and that has funneled $48 million in local programs — and Savannah, where the DA's office operates anti-violence initiatives on a "shoestring budget," more money does not always equate to reductions in shootings and homicides.
Knowing what works could do that, though.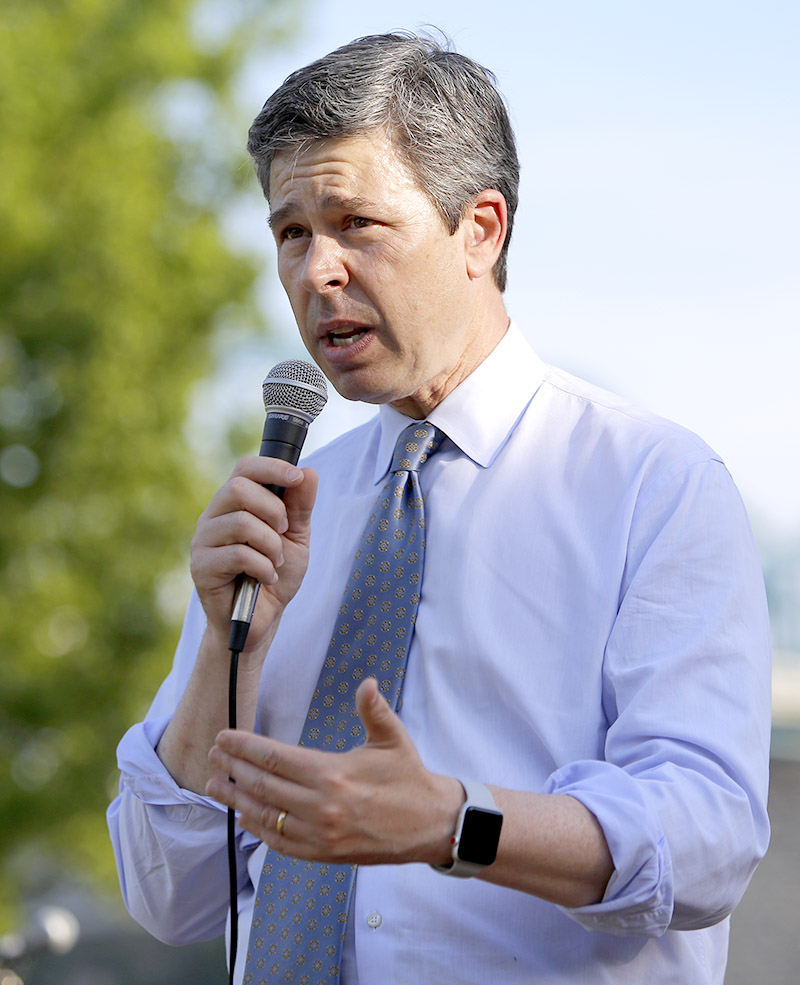 Even though other cities have had outside evaluations of their violence-reduction programs, Berke said he doesn't think more evaluation of the VRI or other anti-violence initiatives needs to be done because he feels confident that it's working. It's a difficult problem, he says. It's a concentrated effort that involves many different people and programs.
"It worries me always that we could slide backward for some reason," he said. "But I am also confident by the results that we have achieved."
There is no absolute cure to gun violence. What works for one city doesn't always work for the next. Minor things, like weather, can affect shootings and homicides one year compared to the next. One gang member getting released from prison can cause a sudden uptick in shootings and/or homicides.
But evaluating the VRI could help reduce and acknowledge some of those unpredictables, said Roman, the Temple University associate professor. She added that having a neutral party evaluate crime reduction programs helps in two ways: to appease the critics and to understand what unintended outcomes might have occurred because of the program.
Before focused deterrence was implemented in South Philadelphia, police called Roman, someone who was local and knew the neighborhood and had done over two dozen evaluations of prisoner re-entry and crime reduction programs since the early 1990s when she worked for the Urban Institute. They asked her what she thought of the initiative and how it could best work in that area of the city.
"Certainly, that's your best example of a law enforcement agency doing its due diligence," she said.
Although changes in leadership caused the initiative to fizzle out in Philadelphia, Roman's evaluation noted interesting things that would have been hard for a police department to capture. For example, the study found the number of shootings in the area decreased, but that may have been because of the increased presence of law enforcement in the community and not because gang or group members decided to stop shooting and get help. The approach had more of a broad effect rather than a focused one.
Having a researcher from the start helps guide the opportunity for a more rigorous, accurate assessment, but it's possible to conduct evaluations after the fact, Roman said.
Some research is better than none, Roman asserted.
"It's easy for someone to say, 'We have this great program and we think it's working,'" she added. "But working means different things to different people."