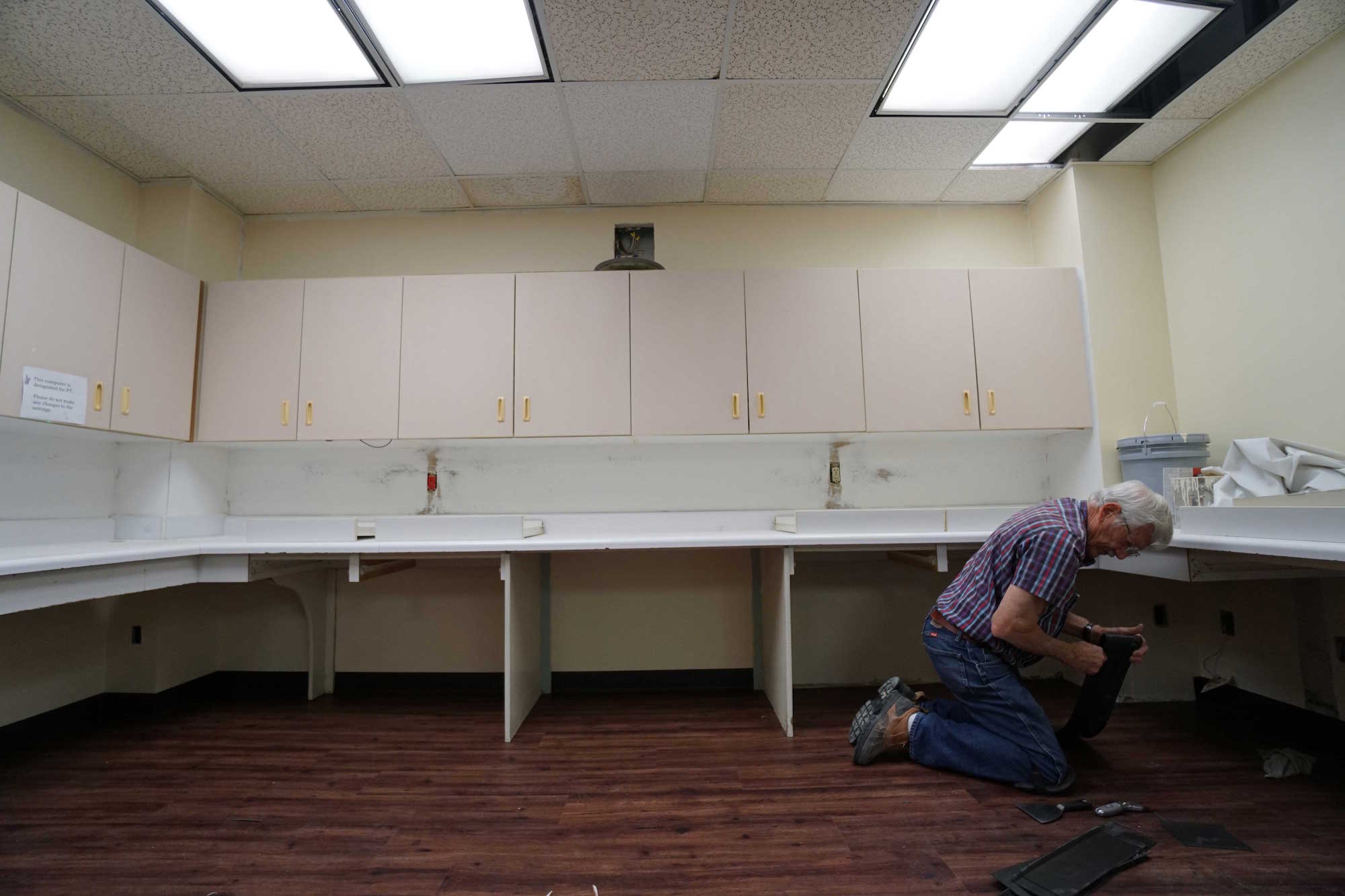 THE DEATH OF A HOSPITAL
The rebirth: how one company aims to breathe new life into an old hospital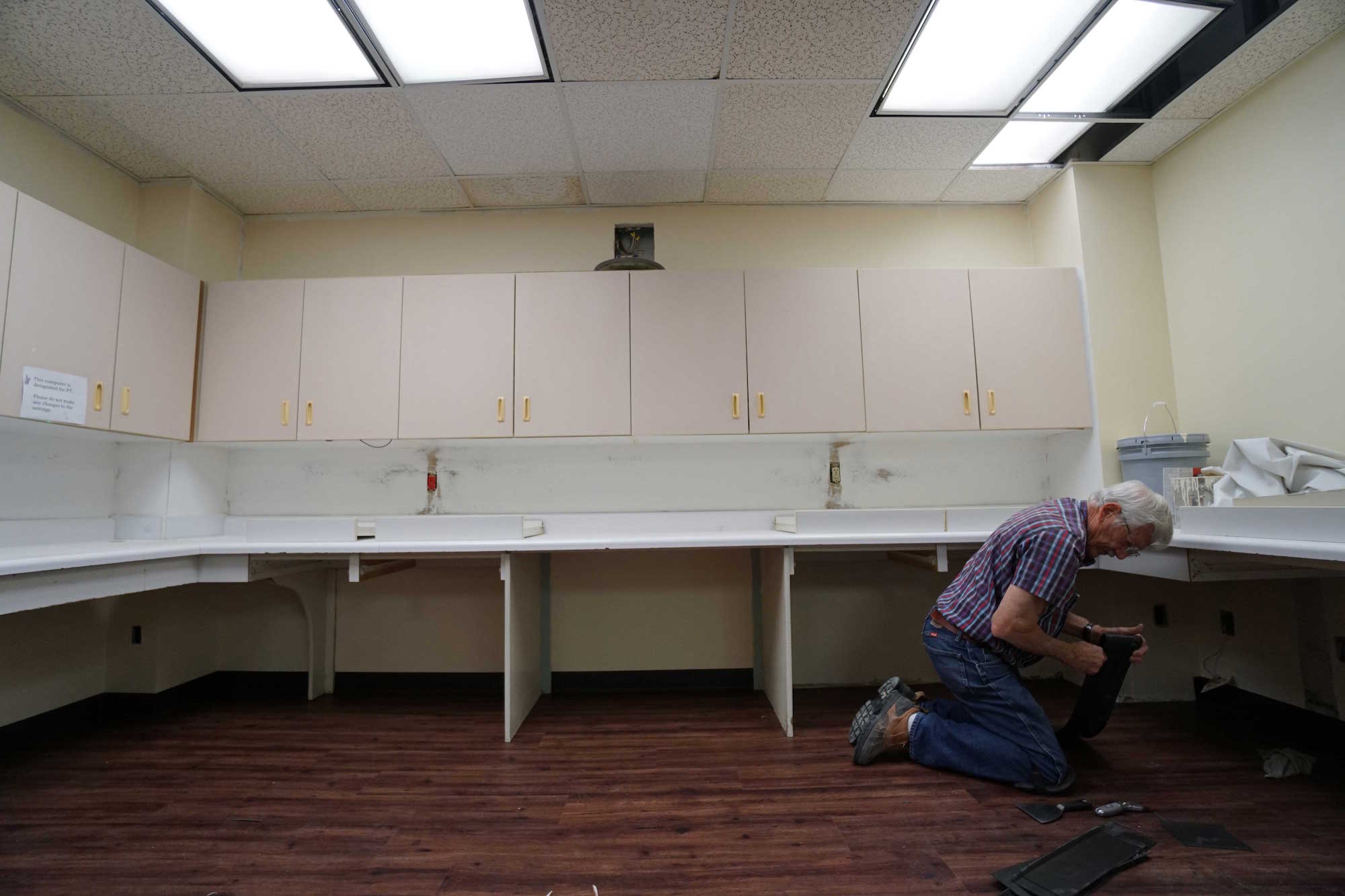 Amid changing healthcare regulations, the hospital's new owners plan a lean effort. Will the plan work?


Three weeks ago, a woman stood in the dining room of Hutcheson Medical Center, in front of a collection of employees.
Jessica Long gave a lengthy rundown of what ApolloMD had accomplished in its four months as Hutcheson's managers. Then, she delivered a message. It was short, yet important. In May, she told the group, when ApolloMD becomes the official owners, the hospital will take on a new name: Cornerstone Medical Center.
For two years, Long has been a vice president of operations for ApolloMD, a company out of Atlanta that has staffed hospitals with physicians in 16 states. She has overseen the emergency and hospital medicine services at 11 hospitals in Georgia and Virginia. Now, she will take on a new role.
Long will serve as the CEO of Cornerstone. She has been working here in Fort Oglethorpe since December, when representatives from ApolloMD called into U.S. Bankruptcy Court and outbid a competitor for the purchase of Hutcheson over the phone, surprising a collection of lawyers and financial advisers and hospital executives sitting in the courtroom.
The offer — $4.2 million, all in cash, available at the closing of the sale — gave ApolloMD the right to overtake Hutcheson, a hospital that had consistently lost millions in 14 of the past 15 years. But because of a lengthy list of legal loopholes that companies must overcome to actually complete the purchase of a health care institution in Georgia, ApolloMD has not officially owned Hutcheson for the past five months. Instead, it's been the hospital's manager.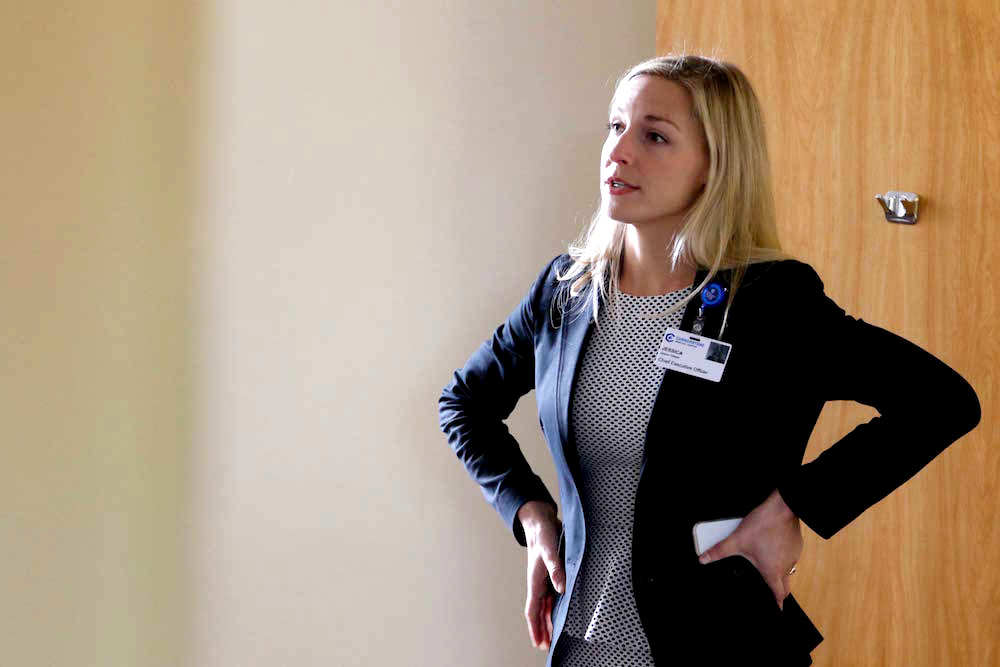 Jessica Long, CEO of Cornerstone, is taking the hospital formerly known as Hutcheson in a new direction.
The difference seems negligible. ApolloMD's team has been running the show since December, hiring 130 employees — including several former Hutcheson staffers. But what might have been negligible is now altogether non-existent: ApolloMD's purchase of Hutcheson became official Thursday.
Now, Long and the rest of the hospital's administrators will try to succeed where other hospital executives have failed for the past decade and a half. They will try to make a hospital in Fort Oglethorpe financially viable. If they succeed, the community will have another, closer option for health care. Hundreds of residents will have jobs, too.
But this task won't be easy. Long will face the same challenges that Hutcheson's last CEOs faced. Her hospital has plenty of competition from bigger health care networks in Chattanooga. She is also operating in a poor physical location, according to health care experts, who say the local population has shifted too far away from the Fort Oglethorpe campus that opened 63 years ago.
Beyond those challenges, however, Long and the rest of the ApolloMD executives will have to overcome the more basic obstacle: reputation. Not ApolloMD's reputation; they enter without any baggage and can bill themselves as heroes. But even if residents and employees see them as white knights, the new team has to shed the weight of Hutcheson, a place some locals have avoided for years.
ApolloMD's plan for the hospital mirrors that of its overall company. Administrators will start small and they will try to slowly build. They say they'll be efficient. They say they'll be smart. They say they'll succeed.
But even if it's the smartest and the most efficient operation it can be, administrators know they must overcome the legacy of Hutcheson. And so they started with the name.
Cornerstone is a wink to the past. Residents in the early 1950s donated money from their paychecks to the construction of the hospital and were part of a "cornerstone club." But the new name is also, symbolically, a sign that the old, unsuccessful operation is gone.
"I don't think we can dwell in the past," Long told the Times Free Press earlier this year. "It's a fresh start. (The hospital) did close. And it did reopen. It's a new hospital."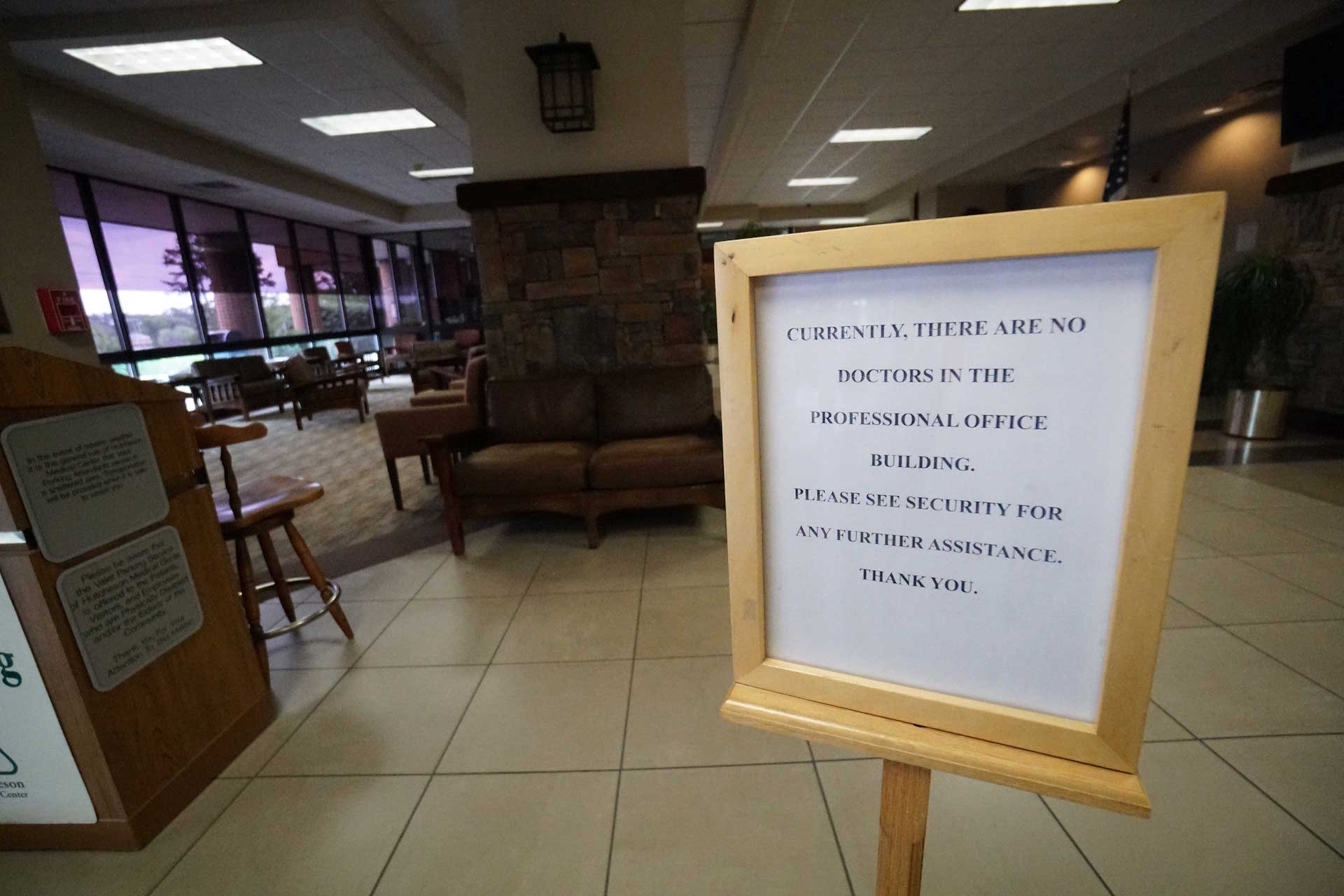 ApolloMD began in 1997 as a physician's group that provided doctors to WellStar Health System in Atlanta. Since then, the company has grown to provide more than 1,000 physicians to 142 hospitals in 16 states.
But the purchase of Hutcheson marks the company's first effort to actually run an entire hospital. They've never owned one before. Long said ApolloMD is prepared for the job because its leadership team is experienced running other hospitals. Long, for example, was an administrative fellow at Emory Healthcare for two years.
Long said Cornerstone will succeed because ApolloMD knows how to be more efficient than some other health care operations.
"The United States is used to having everything with health care," she said. "We went through this phase where we built out these huge rooms that were super beautiful. And there's a lot to be said for cutting all that and getting back to this basic thing: providing really good care and really good customer service."
Added Dr. Boykin Robinson, a regional president at ApolloMD and the chairman of Cornerstone's board: "(Hutcheson) tried to do a lot of different things, and there wasn't the finances to support all of that. Health care is not an easy business. There's a lot of cost associated with providing the care. You've got to make sure the revenue is there to keep that up."
When ApolloMD offered to buy Hutcheson, the hospital had been closed for about one week, leaving about 320 employees without work. The trustee overseeing Hutcheson believed the hospital no longer had enough funds to sustain itself.
Since then, ApolloMD employees have reopened the hospital, removing the plywood that covered the doors and peeling back the plastic that concealed the hospital's signs. But for the last five months, the relaunch has been tepid.
The new company reopened the emergency room, the lab and the pharmacy. They have also offered radiology, imaging and respiratory therapy. But the hospital only hosts six inpatient beds for people who need to stay at the hospital beyond an emergency visit.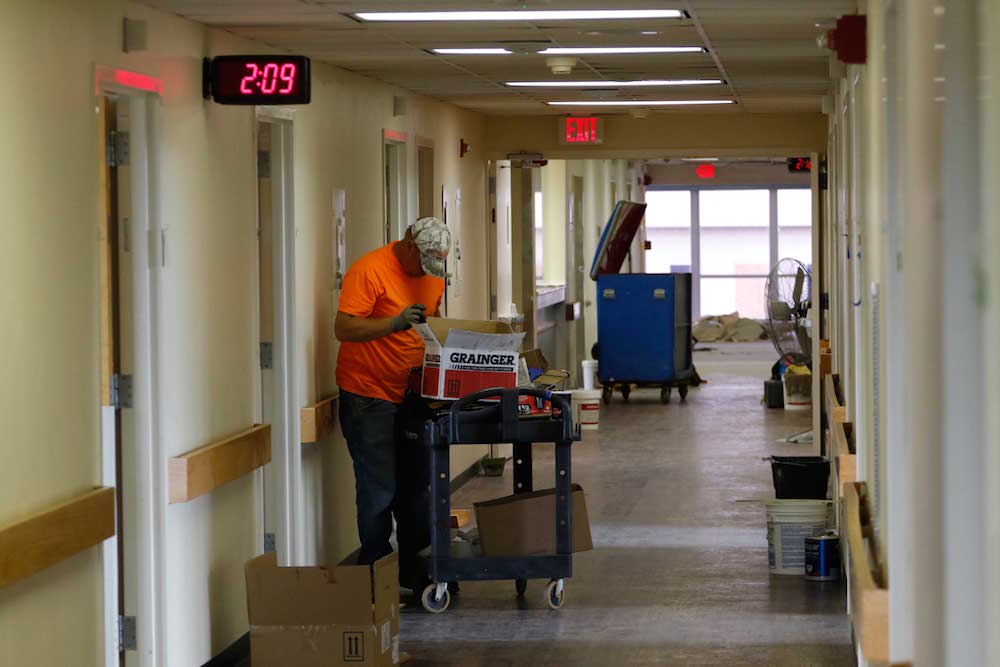 Work continues at Cornerstone Medical Center, formerly Hutcheson Medical Center, as the hospital expands the number of inpatient beds it offers. Cornerstone can keep 16 patients, less than 10 percent of what Hutcheson once claimed.
The hospital is expanding that aspect, though. For about a month, Long said, construction workers have refurbished rooms on the hospital's third floor to create an inpatient wing, which opens later this month. It will host 16 beds.
Long said the hospital's next step is a study of the region. The company has brought in consultants to look at the Northwest Georgia area. How many potential patients do they have? What kind of procedures do they need most? How many locals are going to Chattanooga hospitals? Of those, how many can they bring back with the right operations?
It's hard to say what Cornerstone will look like in the future. Executives have created a loose outline in their heads, but that is only speculation.
During an appearance last month on UCTV's "Night Talk," Robinson said he believes Cornerstone will continue to expand the number of inpatient beds at the hospital and bring internists on board. Then, the hospital could add a pulmonologist and maybe a cardiologist.
Overall, though, Robinson doesn't see the hospital ever reaching the glory days of Hutcheson, when the 180-bed institution was full. He believes Hutcheson could host 40 patients, not including the emergency room. Maybe 50.
Hutcheson currently employs 130 people, not including the physicians ApolloMD provides, which are independent contractors. Long said the hospital is adding another 10 employees, most of them nurses, for the new impatient wing.
She said the hospital can also be more efficient by making sure each employee can do multiple jobs. This comes from hiring people with several skills. It also comes from training the employees they do have.
"There are folks that are here that might have been operating just one way before," Long said. "Now, with training and coaching, they are able to work across a lot of different areas."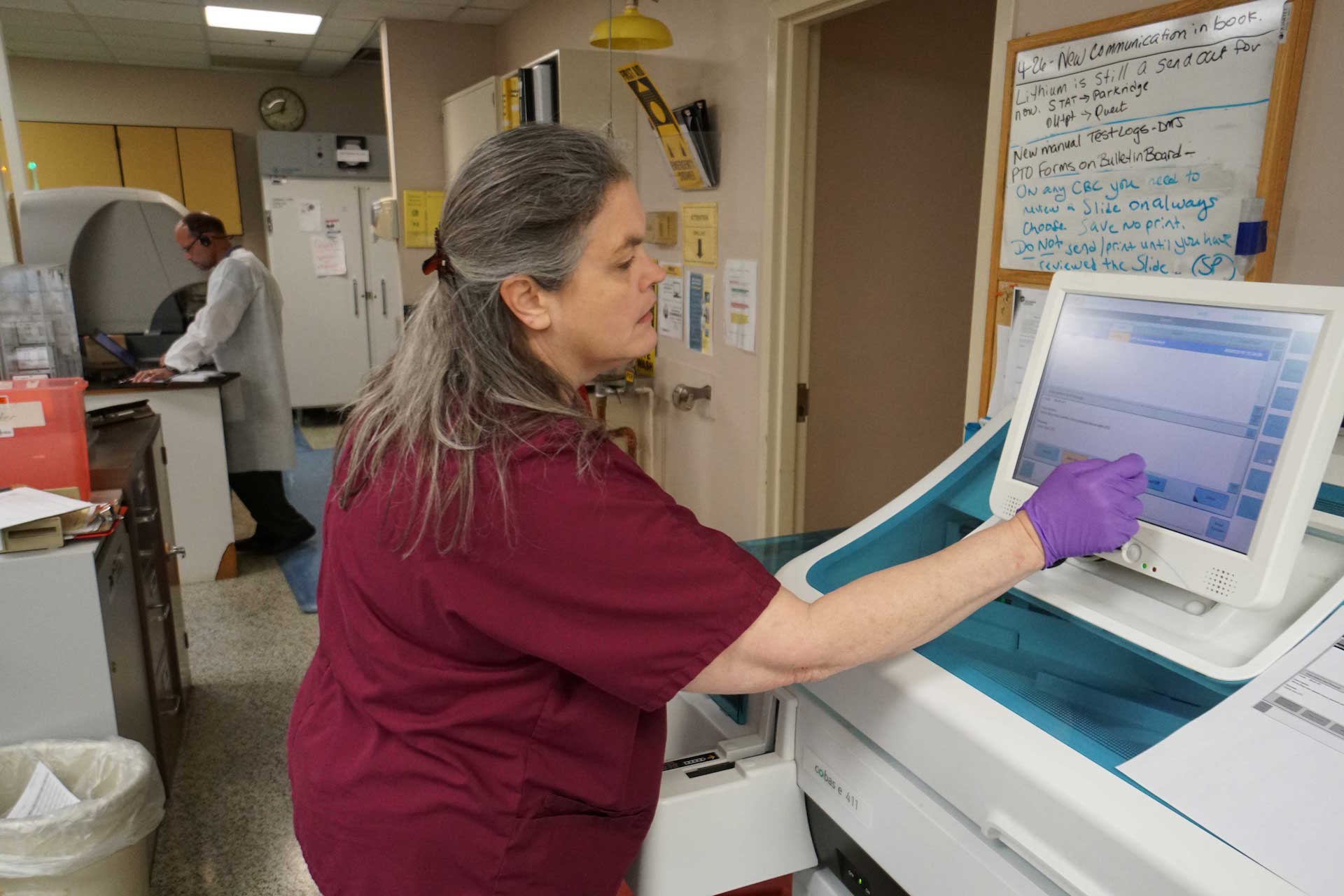 ApolloMD's plan for the hospital sounds similar to what some former Hutcheson employees have believed for a long time.
Dr. Chris Moore, a former chief medical officer, said the hospital needed to scale back and let bigger hospitals like Erlanger Health System offer many of the specialty operations. Dr. Tim Ashburn, who succeeded Moore as CMO in the hospital's final years, also believed Hutcheson needed to be a smaller hospital.
He said they needed to avoid any trauma treatment, which Erlanger specializes in. They should also avoid invasive heart surgery or treatment for strokes, allowing the bigger hospital in Chattanooga to handle that. Instead, Ashburn said, Hutcheson should focus on general medicine, general surgery, asthma, diabetes and pneumonia.
A group of consultants, meanwhile, believe there is a better plan to make a North Georgia hospital work. Employees of Healthcare Management Partners, a company based in Philadelphia, presented a plan for potential buyers last year, when Hutcheson's leaders were trying to sell the hospital.
During a meeting with elected leaders in Catoosa and Walker counties, a representative from Healthcare Management Partners said a company should try to build a new, 100-to-120-bed hospital on Battlefield Parkway, next to where Hutcheson's ambulatory and cancer center sits.
In addition, the company pitched turning Hutcheson's main campus (the building ApolloMD now owns) into a nursing home for 700-1,000 residents.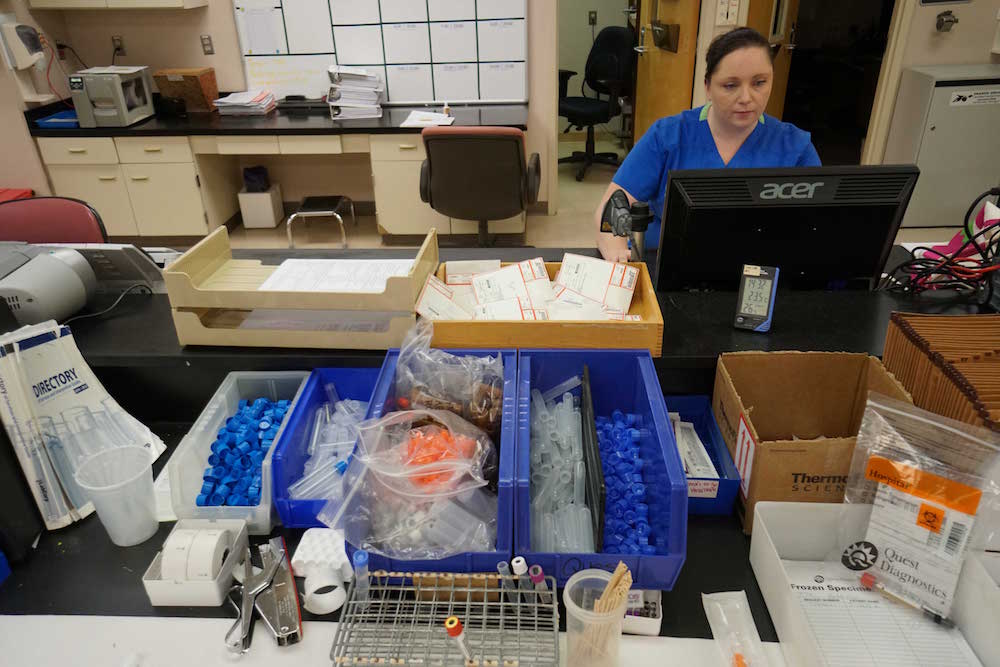 Jami Karpy, a Lab Support Tech, works at Cornerstone Medical Center, formerly known as Hutcheson Medical Center.
In all, the plan for both campuses would have cost about $400 million-$450 million. But Healthcare Management Partners believed the buildings could stay full. The hospital operation would work, it concluded, because people had shifted away from the old Fort Oglethorpe campus and toward the one on Battlefield Parkway, which sits near Interstate 75.
However, this plan never got off the ground, in part because Catoosa County leaders were not interested in the $30 million of tax abatements that Healthcare Management Partners called for.
Tim Craig, a corporate director of education at Lincoln Healthcare Leadership, a consulting group, said plans for smaller hospitals to succeed on their own are difficult in today's landscape. He said reimbursement policies for government programs like Medicare encourage hospitals to be a part of a bigger system.
Under the Affordable Care Act, for example, a program called the Comprehensive Care for Joint Replacement plan was introduced this year. This "bundles" payments for hip and joint operations, Craig said. While hospitals used to get reimbursed for every individual operation — like an MRI, for example — the insurance only offers a flat fee.
This encourages hospitals to get a patient in and out as quickly as they can. But it also hurts a hospital that has to perform more-than-expected work on a particular patient, which is always a factor with health care. Craig said a set-up like this favors larger health care systems, which can offset the cost of an expensive patient more easily.
"It's much easier to take cost out of the system when you're a larger organization," he said. "When you're smaller, it's harder."

For Cornerstone, though, efficiency is actually supposed to come through its smallness — not in spite of it.
Long said its slow growth should help administrators find ways to make their hospital succeed. Still, she is excited about the idea of building Cornerstone into an institution. While she will answer to a board of ApolloMD employees (as opposed to Hutcheson's board that consisted of recommendations from elected officials), she believes community leaders will help shape the hospital — eventually.
She wants to start a community board to form partnerships with law enforcement, politicians, EMS services and other leaders — eventually. And she wants to open a locally sourced farmer's market — eventually. And she wants to create other community outreach programs.
But all of that is in the future, one she hopes everyone in town can see.